http://wookeyholecinemaclub.weebly.com
All films shown at the Community Hall. £6 adults Under 16's £3 Doors usually open 7pm Film show starts 7.30
See our website for trailers and more info.
Details

Category: Clubs
The Wookey Hole Club, built in 1884, has a long and colourful history. Minutes of the Club Committee are still in existence from its inauguration through to the present day, with only two periods, 1940-1949 and 1974-1980, having been mislaid. The content of these documents gives a fascinating insight into the recreational and social behaviour of village residents over the past century.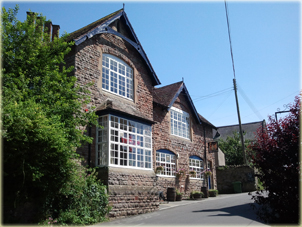 Details

Category: Clubs
WOOKEY HOLE W.I. NOVEMBER REPORT
The Nov meeting was well attended and best wishes were sent to one of our members who had broken her arm.
Five of us had attended the recent SCFWI Annual Meeting and our delegate Sue H updated our members.It was an informative day with some excellent speakers including Jenny Bond.
Myrtle and Sue B proudly carried our banner in the opening parade.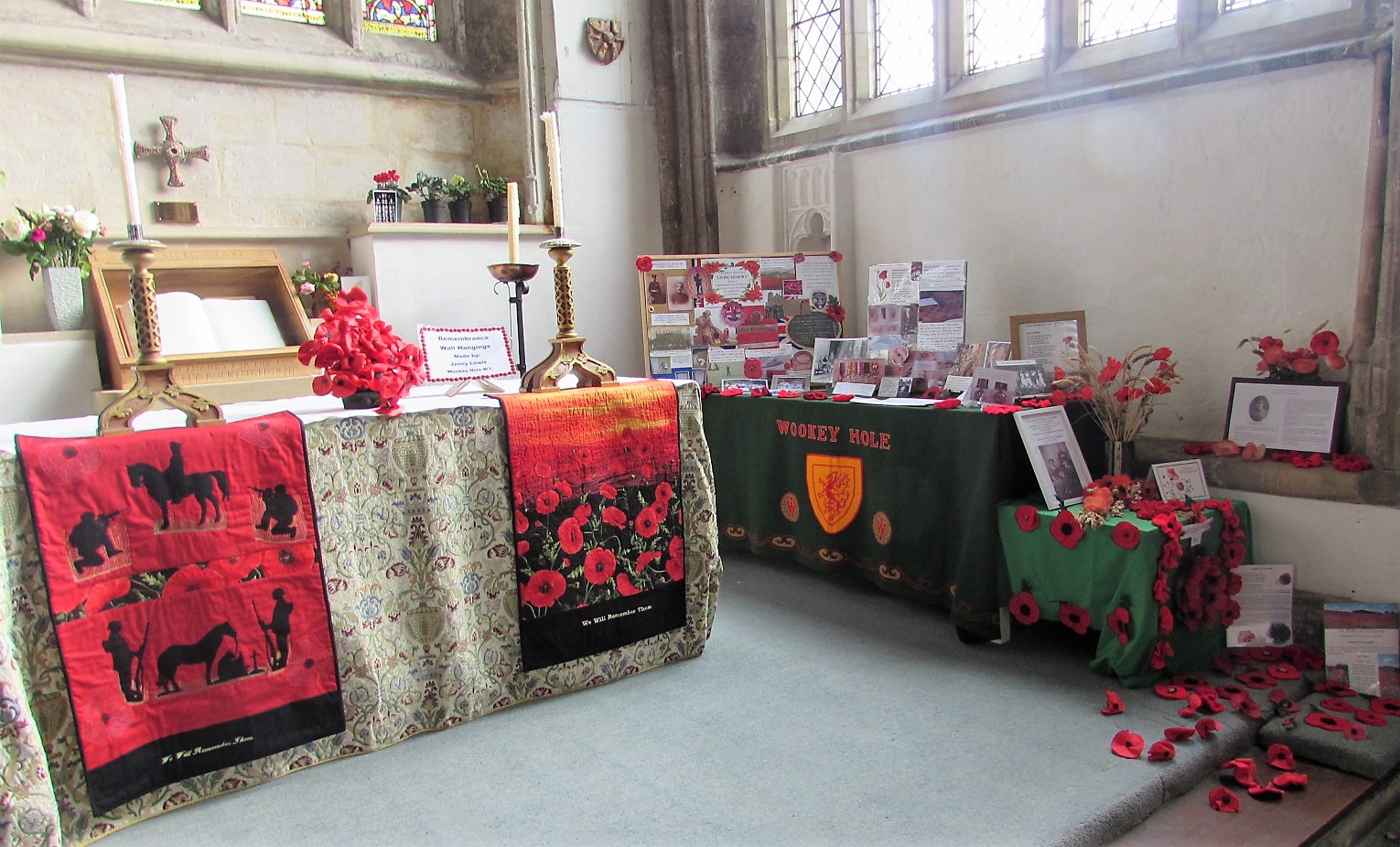 Once again our W.I. are displaying a memorial tribute in St Cuthberts Church Wells. Personalstories have been told and Jenny has made two beautiful Remembrance Wall Hangings.
Numerous poppies were made from wool, felt, silk and even red serviettes.We included a tribute to animal victims of war. Jill thanked everyone for their contributions.
Our Speaker was Stewart Sheppard who clearly loved his varied interests. With the aid of a musical quiz he took us through the changing years from WW2 , Teddy Boys, Mods and Rockers and the Beatles.
As a collector of 'junk' he showed us items from these era's that most of us would have thrown away. He has found items in skips that have proved to be quite valuable.
Amid much laughter Sue B thanked him for entertaining us.Stewart judged our competition to make a recycled item 1st Sue B..2nd Lesley R..3rd Jill
Our gardens are still producing lovely blooms 1st Jan....2nd Pat ...3rd Jill
Jill reminded everyone to continue to bring Christmas treats for the Food Bank.
Jill Deane Wookey Hole WI. Photograph attached.of the Wookey Hole WI tribute
Details

Category: Clubs
A few years ago Lucy White was invited to think of a social club that could be useful in Wookey Hole in gathering people together for enjoyable times.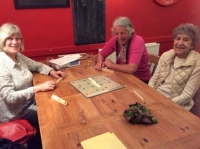 Lucy loves playing Scrabble and wanted to find likeminded people so started a Scrabble Club by delivering notices about it door to door .
Details

Category: Clubs
Our June meeting started with a bang when the clock fell off the wall. Thankfully our speaker came to the rescue and order was restored.
The sunshine has certainly inspired us to make activity plans . In June we are visiting the Rural Life Museum for afternoon tea. Jill is hosting a coffee morning in July and Sue H is welcoming everyone to her garden in August.
We were delighted to hear that at least one of the bird boxes that we presented to Wookey Hole
Church has blue tits in residence. Hopefully there will be the flutter of tiny wings.
Our speaker Michael Malaghan treated us to an amusing talk .He has written children's books for 25 years but has also been a Journalist, written scripts for TV, and been a fiction writer for women's magazines .He told comical tales of his experiences in Pompeii, Naples, Capri, Malta and France.
Many of his 'adventures' gave him the ideas and inspiration for his many books. He was thanked by Sue H for his entertaining talk.
The flower competition with it's array of blooms demonstrated how lovely our gardens are.
1st Jill 2nd Lavinia 3rd Pat. The holiday souvenir competition gave our resident china pig a moment of glory when she was accidentally awarded second prize. She collects 'Pennies for Friendship' each month. After some adjustment it was 1st Jill 2nd Rose 3rd Sue H. Thanks to all who took part.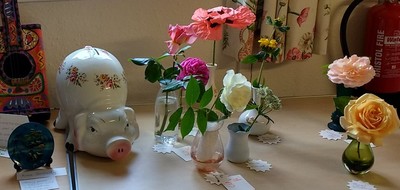 Details

Category: Clubs