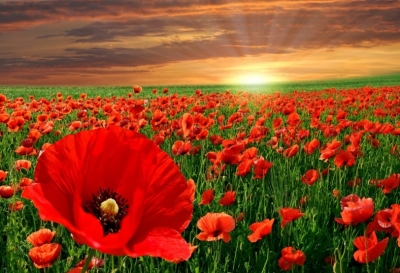 I'd like to say a little bit about three of the young men whose names we remembered this morning at the War Memorial and who were killed in action in 1916. They were the first men from the village to die in the 1st War and their sacrifice was commemorated in this Church with the dedication in April 1917 of a now rather overlooked memorial plaque at the back of the Church.
Details

Category: History
Wookey Hole and its caves have one of the longest continuously recorded histories in the British Isles. Wookey Hole is rightly famed for the manufacture of hand made paper and is a fine example of a complete industrialised village with its mill and housing for the employees all supplied by a benevolent employer - the Hodgkinson family. It is, however known world-wide for its Great Cave. Numerous writers throughout the ages have written of their experiences and fascination as they ventured into the chambers of the Great Cave. Their writings however come long after the cave's earliest inhabitants.
Details

Category: History
The area of Wookey Hole west of the river Axe was within the parish of Wookey until 1856. During the Middle Ages these lands were once part of the Bishop's estates of Wells. Other areas of land in Wookey Hole, both east and west of the Axe, belonged to the manor of Melsbury and Wookey Hole which was the local estate for the Almshouses of Wells (Bubwith).
Details

Category: History
The millennium committee was started in the late spring of 1998 with representatives from all of the village organisations. It was set up to plan a programme of special events and activities to celebrate the millennium with some lasting memorials in the village.
A list of the best ideas was selected from the many suggestions put forward. Appropriate fund raising was then planned for the eighteen months leading up to the millennium.
Details

Category: History
Read more: Millennium Committee Annual General Meeting 2000, Chairman's Speech
As with many other major buildings in Wookey Hole, the Church stands picturesquely by the main road through the village. Simple in construction, its exterior conceals an internal beauty developed over many years. Before the Church was built the churchgoing villagers attended services at Wookey or Wells. Later, after being granted a licence by the Bishop, services were held at Wookey House and in the main hall of the new school.
Details

Category: History
On St David's Day, March 1st 1894, there was great excitement in Parliament. A new Local Government Bill was being debated in the Commons; and there were eight hundred amendments. The Prime Minister was Mr Gladstone. He was eighty four years of age and it was his last speech in Parliament. Two days later he resigned. On March 5th 1894 the Local Government Act was passed and the new civil Parish of Out St Cuthbert was conceived.
Details

Category: History