Notice Board
If there's anything you'd like to publicise in the village, please drop us a line and we'll put it up for you. Clubs, businesses, inidividuals, everybody's welcome!
As you may be aware, Somerset Council is considering a number of cuts to services and changes to concessionary rules. As a result, we have already run a number of Your Bus Matters events in the past few weeks to highlight these proposed cuts . We want to encourage people to come along to have their say and complete the consultation documents.
Details

Category: Notice Board
Thanks to plenty of pilchards and a dead mackerel, (used as bait), the mink has been caught and humanely dealt with. Please let Sid at Glencot know if you see signs of any more in the river and he will build another trap.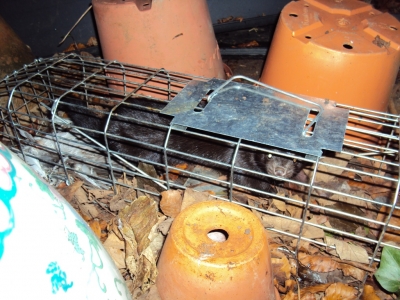 Details

Category: Notice Board
There is a newly arrived mink living in the River Axe in Wookey Hole. No. It's not a small otter, a weasel or a stoat. It's been seen at very close range. It's certainly a mink. It's also left a trail of destruction in it's wake.
A load of now departed chickens and pet rabbits, (housed in a fox proof pen, but not mink proof apparently), plus some now departed moorhens etc.
Be aware if you keep any sort of livestock near the river that it is about. Efforts are being made to trap it humanely as mink are classed as a pest.
Sid, Glencot House.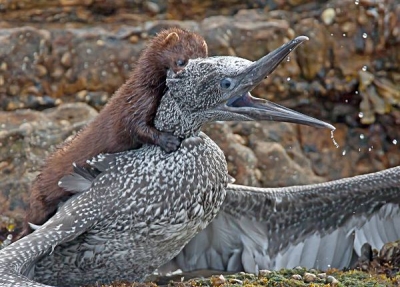 Mink attacking Gannet. Photo by John Anderson, Creative Commons Attribution 2.0 (UK) Licence
Details

Category: Notice Board

Somerset County Council and the NHS have contracted Compass Disability Services; a Somerset based user led organisation to deliver a county wide support service for carers known as Compass Carers.
The overall aim of the service is to support unpaid carers, recognising the value and contribution they make to society offering individual support to enable them to maintain their caring role whilst having a life outside of caring.
The service is promoted by a team of Carer Support Workers who work in conjunction with Carer Champions at GP surgeries, the health and social care sector and a range of other organisations to publicise the help and support available for carers through Compass Carers
Details

Category: Notice Board