Notice Board
If there's anything you'd like to publicise in the village, please drop us a line and we'll put it up for you. Clubs, businesses, inidividuals, everybody's welcome!
if anyone is out walking with secateurs, please feel free to cut overgrowth on paths. Also, if you find anything amiss with the state of a path, please report it to me...mary gaunt. 674026. I am the PPLO[parish paths liason officer] .
If you would like to volunteer to help keep paths clear as growth begins, please contact me.
Thanks......Mary
Details

Category: Notice Board
I am the Village agent for the area. Village agents help people confidentially on a one to one basis to access the help and advice they need, young and old, carers or perhaps those living alone. I have also been to speak at the parish council meeting and can offer them help with fundraising or something like an Emergency plan for the village.
Barbara Wells This email address is being protected from spambots. You need JavaScript enabled to view it.
Details

Category: Notice Board
As you may be aware, Somerset Council is considering a number of cuts to services and changes to concessionary rules. As a result, we have already run a number of Your Bus Matters events in the past few weeks to highlight these proposed cuts . We want to encourage people to come along to have their say and complete the consultation documents.
Details

Category: Notice Board
Thanks to plenty of pilchards and a dead mackerel, (used as bait), the mink has been caught and humanely dealt with. Please let Sid at Glencot know if you see signs of any more in the river and he will build another trap.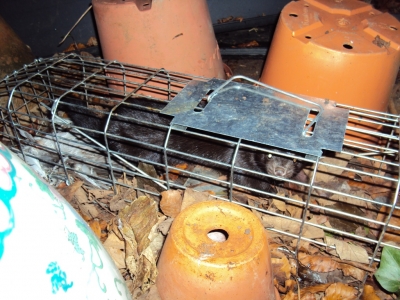 Details

Category: Notice Board