Notice Board
If there's anything you'd like to publicise in the village, please drop us a line and we'll put it up for you. Clubs, businesses, inidividuals, everybody's welcome!
Hi all. As you may be aware, the council is ending its support for the 67 bus service which runs buses from wells to Wookey Hole, and out to Burnham on sea. This service is not well used overall, but many people depend on it. IF ANYONE HAS ANY IDEAS ABOUT SETTING UP A COMMUNITY LIFT SCHEME, PLEASE LET ME KNOW. I am sure there is something we can do between us, certainly between Wookey Hole and Wells. SO many people drive in and out with relatively empty cars.

I am thinking up ideas. Look forward to hearing from you.....Mary Gaunt. This email address is being protected from spambots. You need JavaScript enabled to view it.
Details

Category: Notice Board
Hi,
Does anybody in the village have a recommendation for a good, reliable windowcleaner in or around the village?
If so, please can you send details here: Contact Website Team
Thanks very much...
Details

Category: Notice Board
The church is open daily for all to use for quiet and private contemplation.
Now, on Mondays 10.00am to 10.30 there will be Silent Meditation for people of all faiths or none.
Do come and benefit from the quiet, sacred space of our lovely village church and share silent companionship there.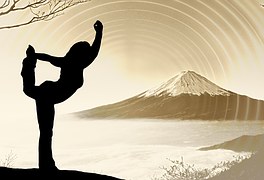 Details

Category: Notice Board