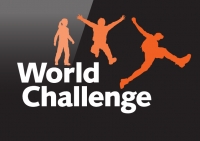 Hi, my name is Kitty Grange and I'm raising money for my World Challenge expedition to Costa Rica and Nicaragua this summer. Whilst over there, my team and I will be taking part in a project in Nicaragua to help the local community, this may include helping to build or paint a new classroom or community hall for example.
Each of us is required to raise the money needed to fund this once in a life time expedition. To raise some of the costs I am planning on holding a jumble sale in Wookey Hole community hall on the 21st March. I will be collecting any donated jumble in the weeks prior to this and I will be putting leaflets through doors with further details. In the meantime any extra donations would be extremely appreciated this can be done at: https://www.myworldchallenge.com/make-a-contribution.asp?femid=906204&ch=mJ0556
Details

Category: Village Life
A Message from the Village Agent…………..
My name is Julie Antoniadis and I am the Village Agent for Godney, Meare and Westhay, Sharpham Wookey and Wookey Hole.
The Village Agents scheme is in response to the fact that many people living in rural communities have difficulties in accessing key services and support agencies that help maintain well being and quality of life.
Details

Category: Miscellaneous News
If you wish to receive a paper copy of the Wookey Hole Village What's on, or would like to let us know about your club or event please
Contact the Editor of WHWO
This email address is being protected from spambots. You need JavaScript enabled to view it.
Details

Category: Useful Information
The next stage of the Consultation Process, for the North Ward, started Thursday night at the Wookey Hole Community Hall.
Details

Category: Residents' Forum
The Community Hall
To book the Hall for an event & check for price & availability contact:- Jenny Lewis ph: 01749 670772 email: This email address is being protected from spambots. You need JavaScript enabled to view it.
Details

Category: Useful Information