PHOTOGRAPHY COMPETITION!
Village photography competition
Theme: Life in Wookey Hole
Deadline: 24th July 2015
---
Details

Category: Things to Do and See
Wookey Hole's Wonderful Wildlife
Early Summer
Our House Martins are back!
Details

Category: Things to Do and See
1. The fields above Wookey Hole have some of the best, and rarest, Flowers and Butterflies in Somerset. The top end of the drove through these fields is now becoming overshadowed by ash trees. Natural England's Conservation Officer for the Mendip Hills needs to cut them down – but he will need help clearing the branches and tidying up – possibly with a bonfire and has asked for local help. Dates to be arranged.

2. Also over the last few years a team of local people have been conducting a weekly butterfly survey on these fields during the summer months staring the 1st April. We really need help. Some advanced knowledge of our butterflies would be useful but not essential – training on the job!

Details

Category: Village Life
Do you have any coloured or patterned pillowcases or cotton material that you no longer want ?
Do you have any elastic, trims, braids, cottons, lace etc. that are no longer required?
If you do, we would welcome any donations to this project. We are making dresses for Africa's children from Pillowcases. The aim of the project is to provide every little girl with at least one dress.
Contact:- Jenny Lewis on Tel. 01749 670772 or
E –Mail:- This email address is being protected from spambots. You need JavaScript enabled to view it..
Visit the website:- www.littledressesforafrica.org for more information.
Details

Category: Village Life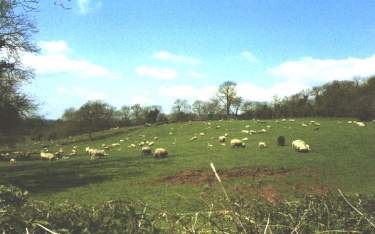 If, like me, you have a passion for our native wildlife, Wookey Hole and the surrounding countryside is delightful.
As the days get longer, and very slowly get warmer, we can notice a renewed urgency in the natural world. Right on queue this year on 14th February (Valentines Day) birds started to find mates, sing , and hold territory. Already I have Dunnocks (the misnamed Hedge 'Sparrow'), and Mistle Thrushes (the Storm Cock) singing, and spotted woodpeckers drumming in the wood across the valley.
Details

Category: Things to Do and See