| | |
| --- | --- |
| | |
| Woodcock | and Snipe |
There was a Woodcock in the Valley yesterday. They have incredible camouflaged, and on a woodland path they will sit tight till you almost tread on them. Woodcock used to breed up at the Priddy Mineries but it is many year since I last heard, usually in spring at dusk, the males grunting flight. I often see them in local Wookey Hole woods – but not normally till the cold of midwinter drives them down from the higher Mendip Woods this one is very early.
Details

Category: Things to Do and See
Even those of us who already knew what an amazing place Ebbor Gorge is were thrilled by the walks put on by Natural England at their open day in October. Apart from the wildlife and spectacular scenery of this 'Cheddar Gorge in miniature' right on our doorstep, the caves and rock shelters give insight into our prehistoric past.
Details

Category: Things to Do and See
Samhain Bonfire Evening

Saturday 24th October at 6pm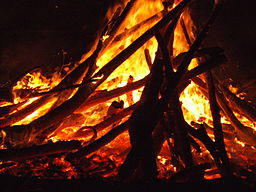 Details

Category: Things to Do and See
On Guy Fawkes day, Nov.5th 2015, I'm happy to put a note on the board, sharing my feelings for living in Wookey Hole with a friendly bunch of people.I'm finding my feet, step by step, while enjoying long walks and chats, the beautiful views, walks with Oswald a good neighbor's dog. Country life is the best, I find, after leaving city life in Holland. Now that the days grow shorter, I wish to express my appreciation and to you all a happy wintertime and warm feet.
Marian van der Veen.
Details

Category: Notice Board
5. Wookey Hole Wildlife - Late September
The Indian Summer is fading away , as I write the Mendips are shrouded in mist .
Every season has its pluses and minuses and Autumn is the time for mushrooms! Since I moved back to Somerset 25 years ago I must have eaten 30 species of fungi. Some are edible and excellent, some very indifferent – but I would never advise anyone on which to eat and which to leave alone. There are literally thousands of similar species and some can do serious harm, even the experts can come unstuck and I am no expert.
Below are two to leave alone!
1. The Fly Agaric, Amanita muscaria is usually found under birch trees. The Lapp people for centuries have used this to induce visions – but it can lead to a deathlike state and eventually to the heart stopping altogether.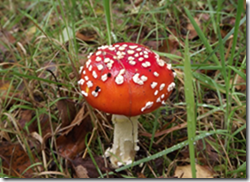 Details

Category: Things to Do and See