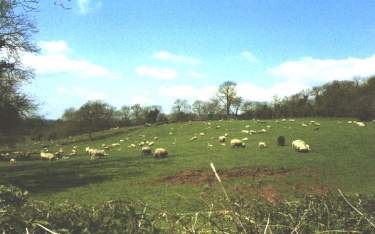 If, like me, you have a passion for our native wildlife, Wookey Hole and the surrounding countryside is delightful.
As the days get longer, and very slowly get warmer, we can notice a renewed urgency in the natural world. Right on queue this year on 14th February (Valentines Day) birds started to find mates, sing , and hold territory. Already I have Dunnocks (the misnamed Hedge 'Sparrow'), and Mistle Thrushes (the Storm Cock) singing, and spotted woodpeckers drumming in the wood across the valley.
Details

Category: Things to Do and See
Wookey Holes Wonderful Wildlife!




Friday 10th April 7.30pm
Details

Category: Things to Do and See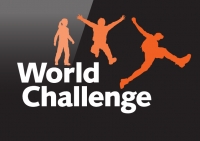 Hi, my name is Kitty Grange and I'm raising money for my World Challenge expedition to Costa Rica and Nicaragua this summer. Whilst over there, my team and I will be taking part in a project in Nicaragua to help the local community, this may include helping to build or paint a new classroom or community hall for example.
Each of us is required to raise the money needed to fund this once in a life time expedition. To raise some of the costs I am planning on holding a jumble sale in Wookey Hole community hall on the 21st March. I will be collecting any donated jumble in the weeks prior to this and I will be putting leaflets through doors with further details. In the meantime any extra donations would be extremely appreciated this can be done at: https://www.myworldchallenge.com/make-a-contribution.asp?femid=906204&ch=mJ0556
Details

Category: Village Life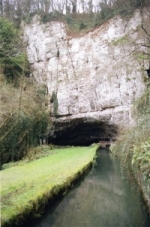 Many people regard cave diving as the most dangerous sporting activity one can choose to pursue. It is an activity which requires the most high-tech equipment in order to explore the increasingly hazardous unknowns. Extensive training, experience and preparation are essential for these divers to survive the depth or distances that are covered. Cocklebiddy Cave in Australia has the longest known underwater series of passages covered by man at 5290m however its depth barely reaches more than 30m. Nacimiento del Rio Mante in Mexico by contrast attains a staggering depth record of 267m.
Details

Category: Things to Do and See
A Message from the Village Agent…………..
My name is Julie Antoniadis and I am the Village Agent for Godney, Meare and Westhay, Sharpham Wookey and Wookey Hole.
The Village Agents scheme is in response to the fact that many people living in rural communities have difficulties in accessing key services and support agencies that help maintain well being and quality of life.
Details

Category: Miscellaneous News