1. The fields above Wookey Hole have some of the best, and rarest, Flowers and Butterflies in Somerset. The top end of the drove through these fields is now becoming overshadowed by ash trees. Natural England's Conservation Officer for the Mendip Hills needs to cut them down – but he will need help clearing the branches and tidying up – possibly with a bonfire and has asked for local help. Dates to be arranged.

2. Also over the last few years a team of local people have been conducting a weekly butterfly survey on these fields during the summer months staring the 1st April. We really need help. Some advanced knowledge of our butterflies would be useful but not essential – training on the job!

Details

Category: Village Life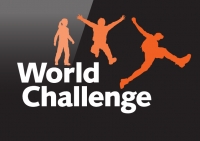 Hi, my name is Kitty Grange and I'm raising money for my World Challenge expedition to Costa Rica and Nicaragua this summer. Whilst over there, my team and I will be taking part in a project in Nicaragua to help the local community, this may include helping to build or paint a new classroom or community hall for example.
Each of us is required to raise the money needed to fund this once in a life time expedition. To raise some of the costs I am planning on holding a jumble sale in Wookey Hole community hall on the 21st March. I will be collecting any donated jumble in the weeks prior to this and I will be putting leaflets through doors with further details. In the meantime any extra donations would be extremely appreciated this can be done at: https://www.myworldchallenge.com/make-a-contribution.asp?femid=906204&ch=mJ0556
Details

Category: Village Life
December saw our church packed for the village christmas concert. Thanks to all involved, for a great show and some very nice mulled cider to keep out the cold!
Here are a few photos of the day, thanks to all who were involved.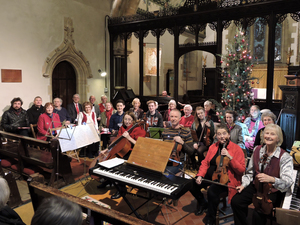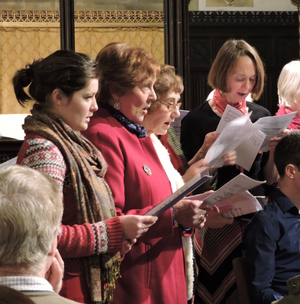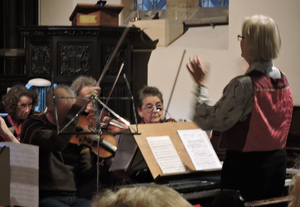 Details

Category: Village Life
Wildlife in Britain has probably never been under more threat than at the start of this new millennium. We have lost 98% of our limestone grassland and wetland wildlife and 90% of our ancient woodland in the last 50 years; and this trend is increasing. An RSPB report shows that many farmland birds, like the skylark (-52%), song thrush(-55%), turtle dove(-77%), tree sparrow(-87%) and many others have declined alarmingly in the last 30 years. Even house sparrows and starlings have decreased by over 55%! Human intervention seems to be the main culprit, with the intensification of agriculture (particularly the use of chemicals), increasing urbanisation and road building being obvious factors. The sheer rate of change, when an entire woodlands can disappear to the bulldozer in a day and one accidental chemical spill can wipe out all the life from a river is frightening. Wild life can also be lost by neglect when beautiful flower meadows and hillsides can revert to scrub in a handful of years through lack of grazing.
Details

Category: Village Life