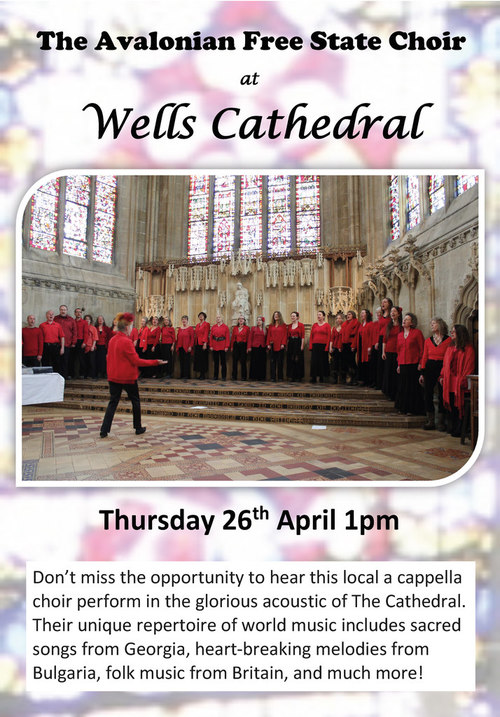 Details

Category: Things to Do and See
Happy Birthday, Bernstein!

The centenary of the birth of Leonard Bernstein, composer and conductor, will be celebrated on Saturday 24th March with an exciting concert at Wells Cathedral. The Cathedral's Oratorio Society will mark the occasion by performing the full orchestral version of Bernstein's Chichester Psalms, with orchestra, solo quartet, boy treble, trumpets, trombone, timpani, percussion and strings. The conductor is Matthew Owens.

Two works by Aaron Copland, who Bernstein called his "only real composition teacher", are also in the evening's programme: Fanfare for the Common Man and Appalachian Spring, performed by Southern Sinfonia orchestra. Completing the American theme is Samuel Barber's Adagio for Strings.

The choir will also sing the Gloria by Sir John Rutter, Patron of the Oratorio Society. This work is often heard alongside the Chichester Psalms, and Bernstein lovers will find the final syncopated rhythm of this piece brings his music to mind.
Details

Category: Things to Do and See

There is a new Wells repair café to be held on 4th November from 10-12 at St Thomas Church Hall, BA5 2UZ see www.repaircafe.org for further details of this national charity, or ring 07729618368, e mail This email address is being protected from spambots. You need JavaScript enabled to view it. "Bring your broken items to be fixed and learn how to avoid the throw away society! Come and drink coffee, eat cake and meet others who love making, mending, recycling and regenerating pre-loved items," say the organisers.
Details

Category: Things to Do and See
Thank you to everyone who took part in the recent consultation either filling in questionnaires or attending the workshop earlier this month. It was evident that a lot of thought had been put into your ideas and suggestions. A finalized overall plan is being worked on to incorporate the ideas that will be workable for future use by all. There was a lot of consensus about certain things to be included eg woodland paths, places to sit and relax and meet people.
Details

Category: Things to Do and See