Wildlife Notes for April

Robert Browning wrote of longing for an English spring
"Oh to be in England now that April is here!"

It has been a long winter! Ironically the cry is now "Oh to be in England when Lock down will be over !"

He wrote of many English songbirds.
I heard my first Skylark last week, it was such a joy, an uplifting of the spirit.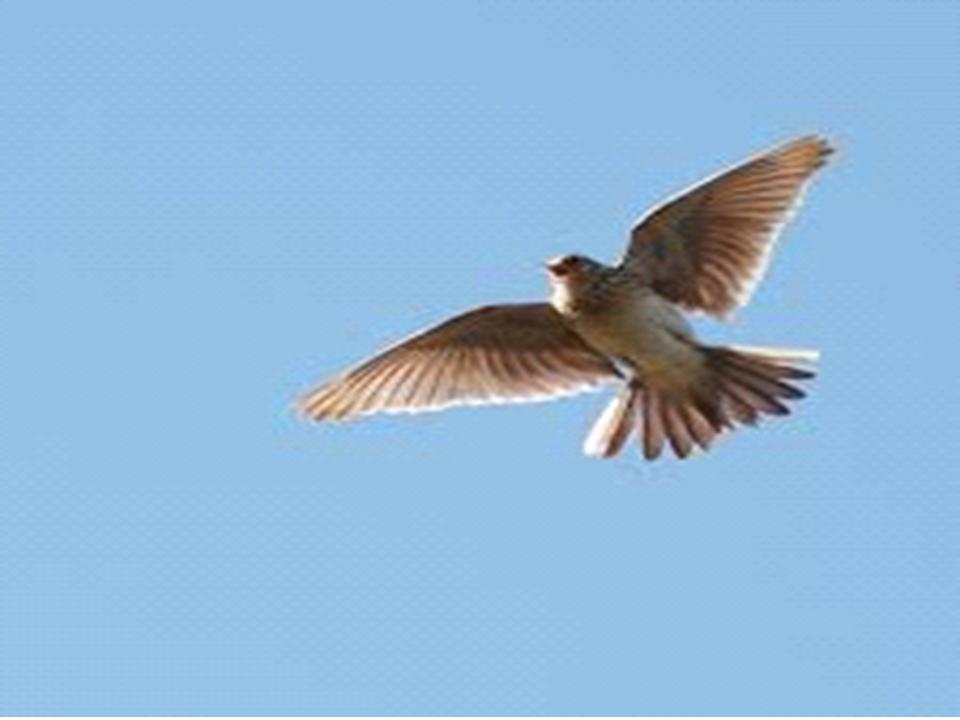 How much poorer would our present isolation be if it wasn't for the seasonal events of the natural world we have to look forward to.

Why are so many once common birds now so scarce?

Many reasons, and sadly all to do with us humans; loss of habitats, too many intensive chemicals, continual disruption, modern farming practices. Once wildlife numbers go down beyond a certain level then the trend is almost unstoppable.
Skylarks for instance. When a field has 30 nests in it and fox or a carrion crow wandered in the whole field would erupt.
A predator would have a whole flock to contend with and often would be driven off. Now with just one nest a fox can take its pick.


I said 'almost'. There is, at last, a trend towards 'Re-Wilding' – even hardnosed farmers are looking at how they can profit from wildlife. There are examples in Somerset Knepp estate in Sussex is a fantastic example. (if you haven't heard of it – look it up it up - it is a revelation).
Only 20 years ago it was 3500 acres of standard intensive farmland - it is now full of the species of my childhood - turtle doves, nightingales, peregrine falcons and purple emperor butterflies - and species I could only dream of such as White Storks!

And farmers take note - it makes a profit!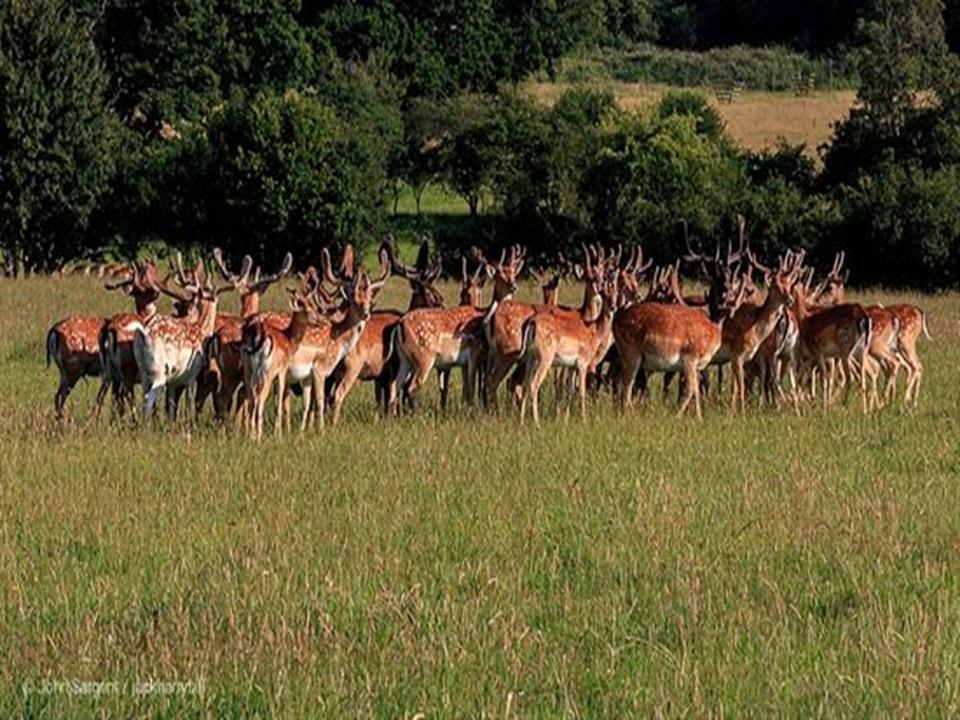 There will always be a vital place for conservation bodies like the SWT, but now with farmers and other land owners are looking at 'Rewilding', we can work alongside them and at last see a reversal of the downward spiral in the numbers and quality of our wildlife.

We have, of course already very special wildlife in Somerset . I have spent a lot of time in recent years looking at our Somerset butterflies, and actually started two butterfly monitoring 'transects' on the Mendips where we have such special species as Small Peal-bordered Fritillary, Green Hairstreak, Grizzled Skipper and Chalk hill Blue.
In April I and many other volunteers start a summer of butterfly recording. So with this and so much else happening in the fields I will leave my next wildlife notes till the autumn. Let's hope by then we will see a healthier future for wildlife and for us humans.'.

Sincerely
Les Cloutman
PS Please keep your wildlife questions coming. I am always delighted to hear from you.
This email address is being protected from spambots. You need JavaScript enabled to view it.
Details

Category: Lockdown Stories
Wildlife Notes for March

I usually write these wildlife notes a month in advance – so I'm never quite sure whether you will be reading this in a heatwave or a 'Beast from the East!'.
The season will be changing, the days will be longer, early birds will be nesting, spring flowers will be opening. – not even Covid can stop this!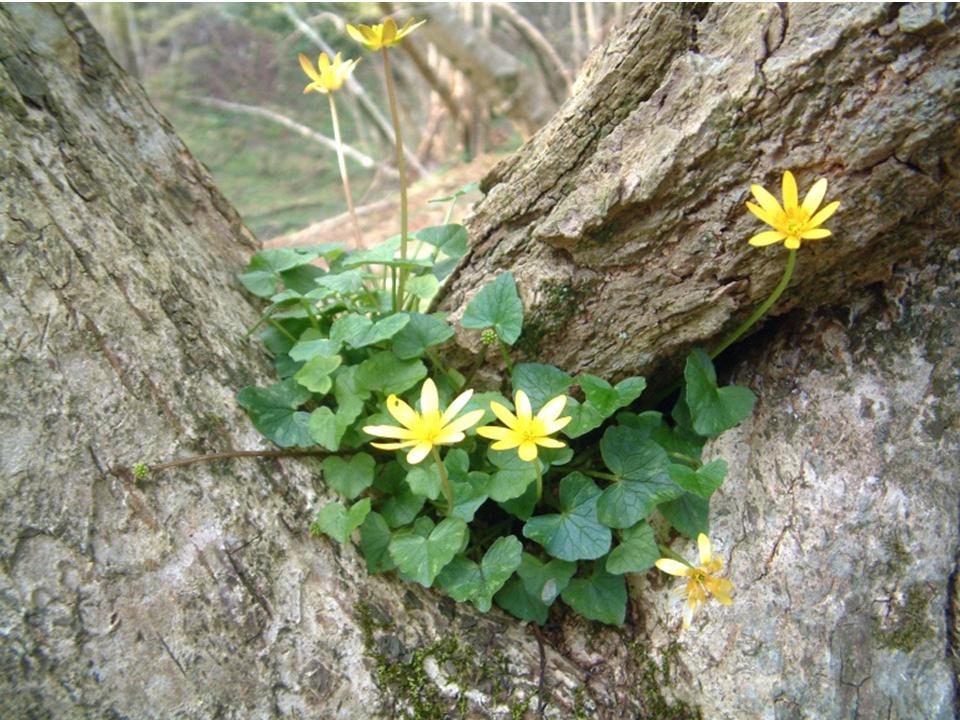 Lesser Celandine

Lesser Celandine, Ranunculus ficaria is one of the first flowers in our woods. In your garden can be a real pain in a flower border. It spreads by both its multiple seed, like little nutlets, and by the equally numerous root tubers which also give it its other name 'Pilewort' (anyone who has suffered from painful haemorrhoids with know the connection) these roots are quite astringent and do allow some relief.

Lesser Celandine has no relationship to Greater Celandine, Chelidonium majus, the only connection is that they both start flowering at about the same time in Greece which is approximately the time that the swallows arrive back from Africa (Chelodon is the Greek word for the Swallow).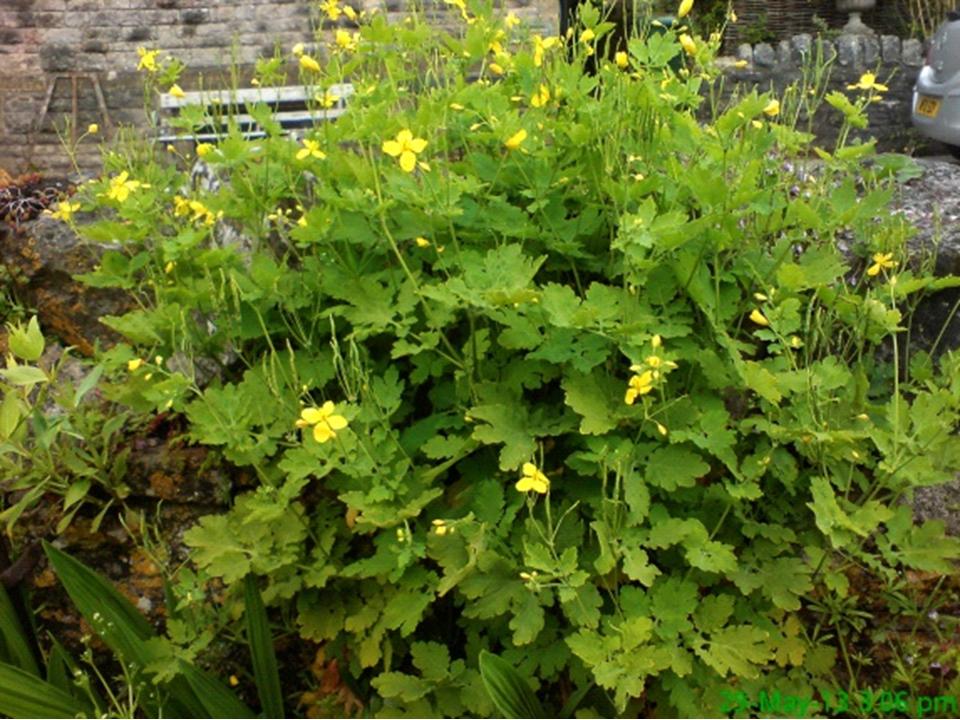 Greater Celandine

Bumble bees will be busying themselves around early flowers – these are new queens that have been hibernating somewhere dry and frost free over the winter – all the old queens, drones and worker bumble bees, unlike hive bees, died in the autumn. It is up to the new fertilised queens to start new colonies.
Including Cuckoo bees (as their name suggests, prey on other bumblebee nests) there are 18 bumble bee species. Many of our wild bees are under threat, from pesticides and habitat loss.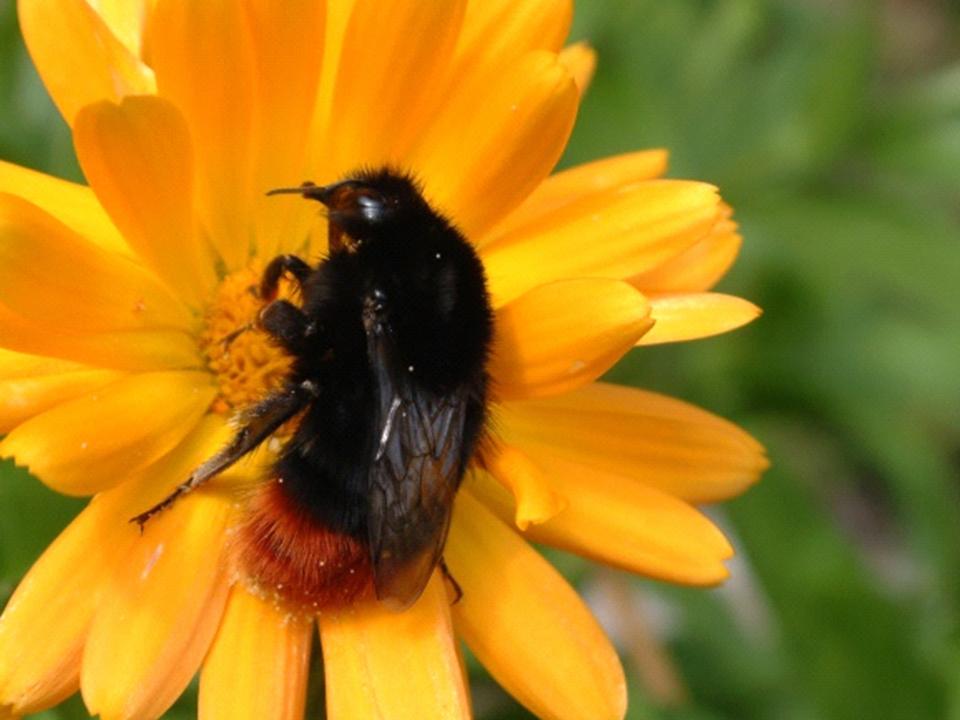 Red Tailed


White Tailed and Buff tailed
Two are still common locally. First out are the Red-tailed, followed by the Buff-tailed; both will look for a hole in the ground usually under stones or in an old wood mouse nest to start their new colony .

Birdsong increases this month and it is a morning delight to hear Song Thrush, Blackbird, Robin, Dunnock, and Wren competing with not so musical Wood Pigeons, Jackdaws and Carrion Crows. The Mistle Thrush is one of the first. It has another county name – the Storm Cock – once it starts singing no windy weather will stop it from singing!

We can also start looking out for spring migrants. Amazingly I have already heard a Blackcap warbler. Blackcaps from frozen continental Europe often over winter with us, so probably this one was not strictly a migrant but a bird that was already here feeding on my bird table.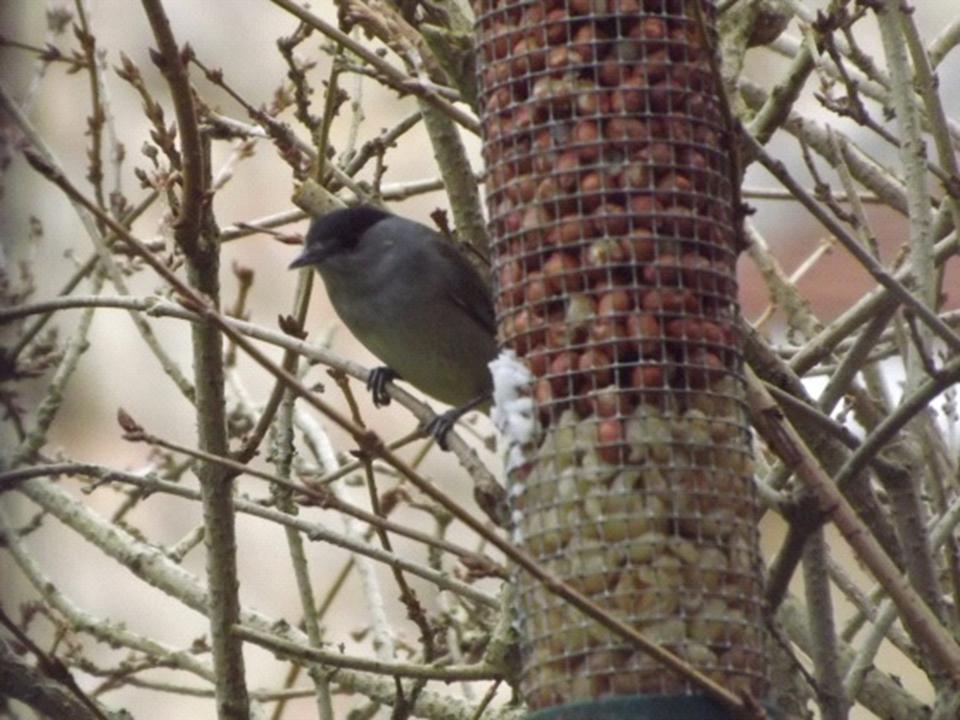 Les Cloutman
This email address is being protected from spambots. You need JavaScript enabled to view it.
Details

Category: Lockdown Stories
I wrote these during the first lockdown last year. The colours for each month represent the emotions I was feeling at the time!

COVID CHRONICLE 2020
Somewhere inside the Rainbow!
by Bett Cloutman

JANUARY = RED (Flare-up)
It is late January, and I read in the newspapers that some 'nasty' disease is spreading throughout China. We then see the news media being peppered with more isolated cases and are becoming aware of growing concern about the uncertainty surrounding this mysterious virus. But it is far away – nothing to be concerned about here in England. However, like a distant drum roll slowly, but relentlessly getting louder, it is obvious this is something to be taken seriously.

FEBRUARY = PURPLE (menacing)
Rumours from China confuse us; South Korea is in lockdown. The EU is making plans to obtain testing equipment and protective measures to be in place when the plague-like conditions hit the continent. Unlike Westminster, they are preparing for the worst. "Hello Prime Minister…?"

MARCH = BLUE (Blues)
The unease is mounting all around us. People are beginning to panic buy and there is a vast shortage of, above all things, toilet rolls and tins of tomatoes and baked beans. Does this sum up the British physique? My husband and I, being over eighty, hear that we are being counted as vulnerable persons. It is hammered home to us that all elderly people are AT RISK. We are supposed to self- isolate – I called it self-containment!

I will always remember the day of shutdown, in the middle of March. Our little village club had a rowdy last night and then closed until further notice. Quite shocking! The next day I had to collect some papers from the solicitors in town and found their door tightly shut. A notice to ring the bell and stand clear of any staff when they answered, chilled me to the core.

Since then, of course, the mounting horrors of deaths and financial struggles seem to swamp everything. I can only compare it to a sudden injury, where the pain is sharp and acute. Then inertia, stiffness and aching sets in, followed by the realisation that the road to recovery will be long and arduous. This month I am depressed thinking about my limited years ahead, and the jolt many teenagers are having to bear. Businesses closing, and the long term effects social distancing will have on the very young. We decide to renew our Wills!

APRIL = GREEN (Spring)
During late March I became aware of early birdsong and greenery budding everywhere. Burgeoning blossom in glorious sunshine is like nature's champagne! I am so lucky to live in a village with my husband and pets. Chats with family and a few villagers each day keep me sane - 'spaced out' now has a new meaning - and the weekly food boxes they've arranged are a life-saver.

We are reasonably healthy, give or take a few creaky bones. I walk the dog every day and occasionally we have a little jaunt in the car across the Somerset Levels so I can walk on flat ground. Once, when parked by the road, I saw a police car pull up and put a warning sign on the windscreen and take a photo of our car. Feelings of both guilt and outrage rose within me. How have I come to being treated like a criminal at the other end of a long and varied life?

I can't help noticing that my peers are stoically taking all this in their stride. It is heartening to see the imaginative ideas that people are putting into practice and so much innovation going on, spurring us all to combat boredom. I don't suffer from that affliction, which is why I have not yet attempted to tackle my list of "Things to do in Lockdown", but carried on with my hum drum life and trying to keep to a daily routine.

While I feel desperately sorry for the people on frontline jobs and those who've lost their livelihood, the air is clearer, wildlife is certainly more free and people are learning that there's more to life than being frantically busy and find they can have meaningful time with each other.

Yes, I'm hoping May will be a yellow month for all, and for me now in the rainbow of my life!

* * * **
* * *
*

FEBRUARY 2021 = Yes – late summer gave us a few days of hope and respite – but how quickly colours fade to grey in the Winter! Bring on Spring 2021
Details

Category: Lockdown Stories
February Wildlife Notes No 8
I do hope by the time you read these notes there will be some relaxation, and you will have the chance of the vaccination, and soon you will be free to roam again. LC
Winter is a chilly and uncomfortable time for us humans, but just for a moment have a thought for the creatures of the natural world, where winter is more a matter for surviving.
Keep feeding the birds!
The Mendips plateau can seem deserted of life in winter. It is 800 ft. higher than Wells.
Any birds and animals that can do so, move down to the lowlands, or like reptiles, amphibians and many insects go into hibernation.
Even so a walk around Charterhouse or Priddy can have its compensations. Misty mornings can be magical especially as the sun finally breaks through.
Also with fewer humans around deer can be more approachable. Roe deer are the most common, but Muntjac are also about, the best times are, as always, early morning, and late as dusk approaches.
Soon I will be looking forward to 'Mad' March Hares boxing and chasing each other across the open fields.
March hares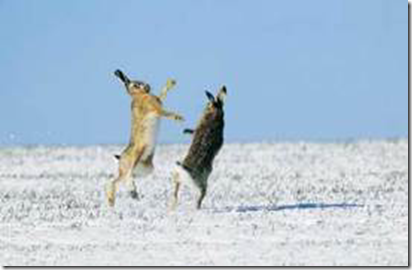 March Hares:From Nature Watch (Not my photo but such a good shot I had to include it - LC)
It is not necessary to wait for March, it can happen any time between late winter and mid spring.
I always thought it was a male chasing a female but recent research finds it can also be two females or two males
– it must be just for the joy of spring as the sun gets warmer on the land.
Another spectacle that is often referred to in nature is the 'Dance of the Adders'
Male adder The Gower 2019 LC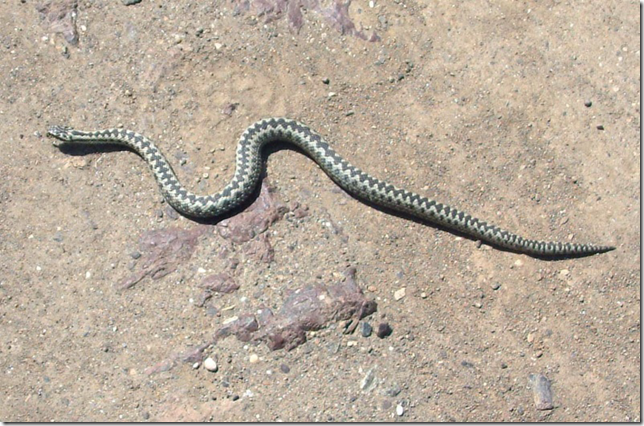 Male adders 'dance', soon after emergence in early spring (snakes are emerging earlier and earlier in recent years and February would not be exceptional). They will be looking for females and if any other male gets in the way they engage in a trial of strength entwining around each other, trying to push the other one down. The larger male usually wins. Much more civilized than trying to kill each other.
One awful day I found 5 adders on Black Down with their backs broken. I caught up with a man with a stick and a dog, who proudly admitted he had killed them!
I rarely swear but this was an exception!
Early spring is the best time to spot adders while they are sun bathing and warming up, they are still sluggish and easier to approach.
Adders are not aggressive. But you need to treat them with respect. Human casualties are rare - fewer than, for example from bee stings. An adder bite can certainly kill a dog (usually when a careless owner has let their dog free to roll in thick undergrowth, or chasing out rabbits and disturbing nesting birds),
Because of national restrictions we won't be able to have our yearly organised adder walk this spring. If you are able to get to adder locations please remember they play a useful role in the natural ecosystem, that they are a protected species, and much rarer and localised than they used be, so give them space and respect.
Les Cloutman
Wookey Hole
This email address is being protected from spambots. You need JavaScript enabled to view it.

PS: I have mentioned 'our Dippers' in Wookey Hole on the river Axe, and that they have been missing – well they are back! I have counted probably 2 pairs. They are one of the first birds to nest – close to the water where they will be vulnerable to the unpredictable flash floods we seem to be having on too regular basis.
Listen out for the male singing.
Please let me know of any sightings – but in doing so please disturb them as little as possible.
Details

Category: Lockdown Stories
I've been lucky enough to share an Allotment with my Dad, in Wookey Hole, for the last thirteen years.
Last year we had the opportunity to move plots and at the same time adopted a poly tunnel; for the first time I was able to grow under cover and experiment with seeds which proved to be a joy. The Allotment in lockdown 2020 changed from being a hobby to something that felt more essential, it took on new meaning with the uncertainty of what the future held. In addition being outside, working on the Allotment, became a welcome relief after finding myself working from home all week, it definitely helped to maintain a positive state of mind.
Poly Tunnel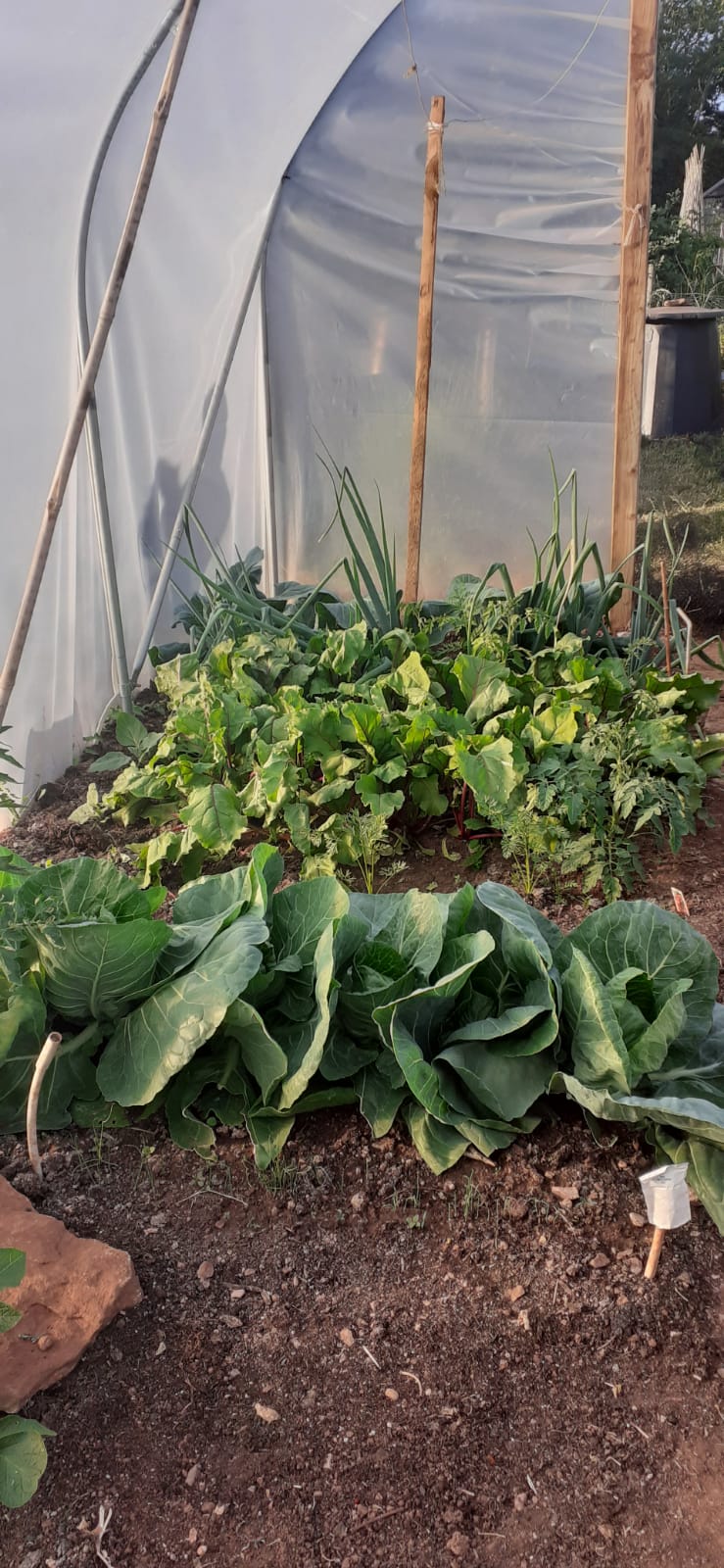 Mint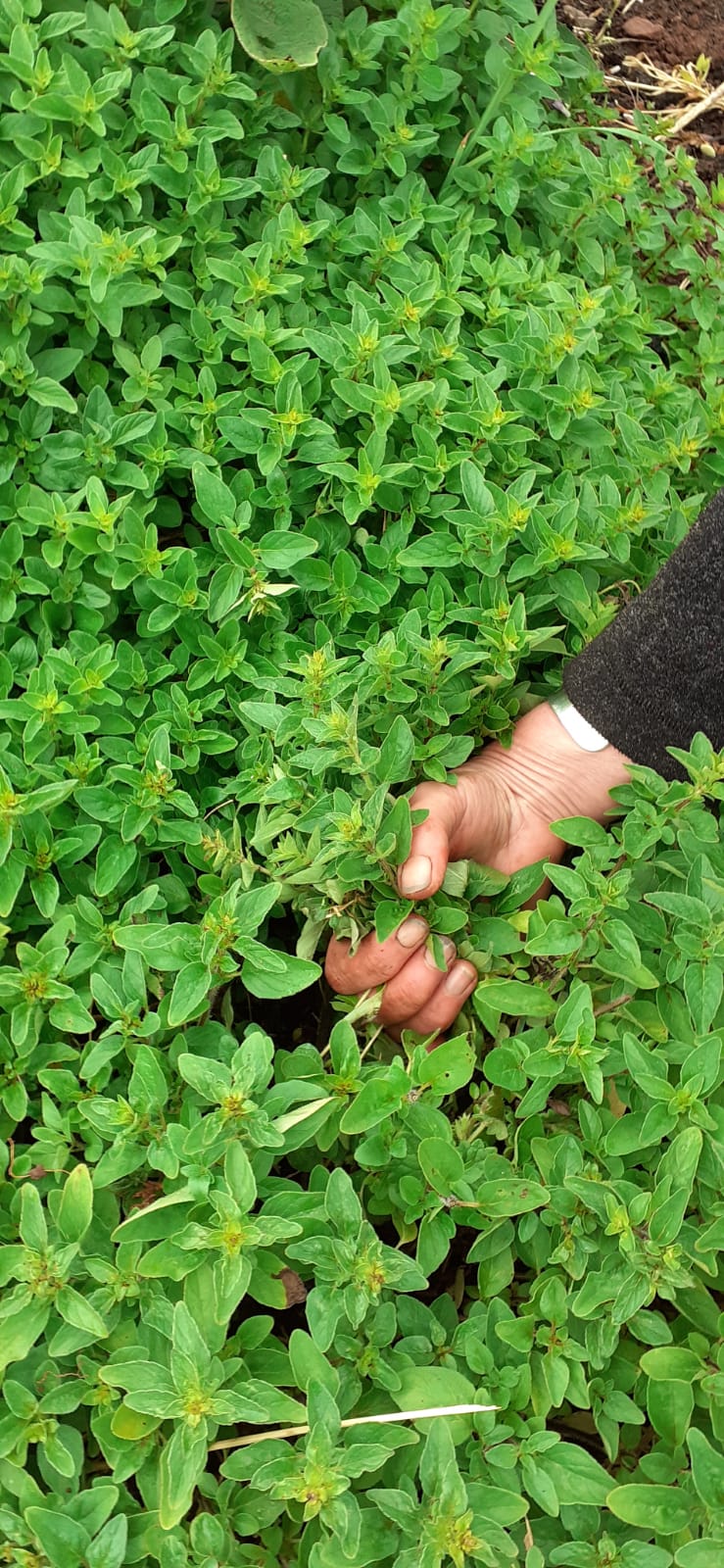 Raspberries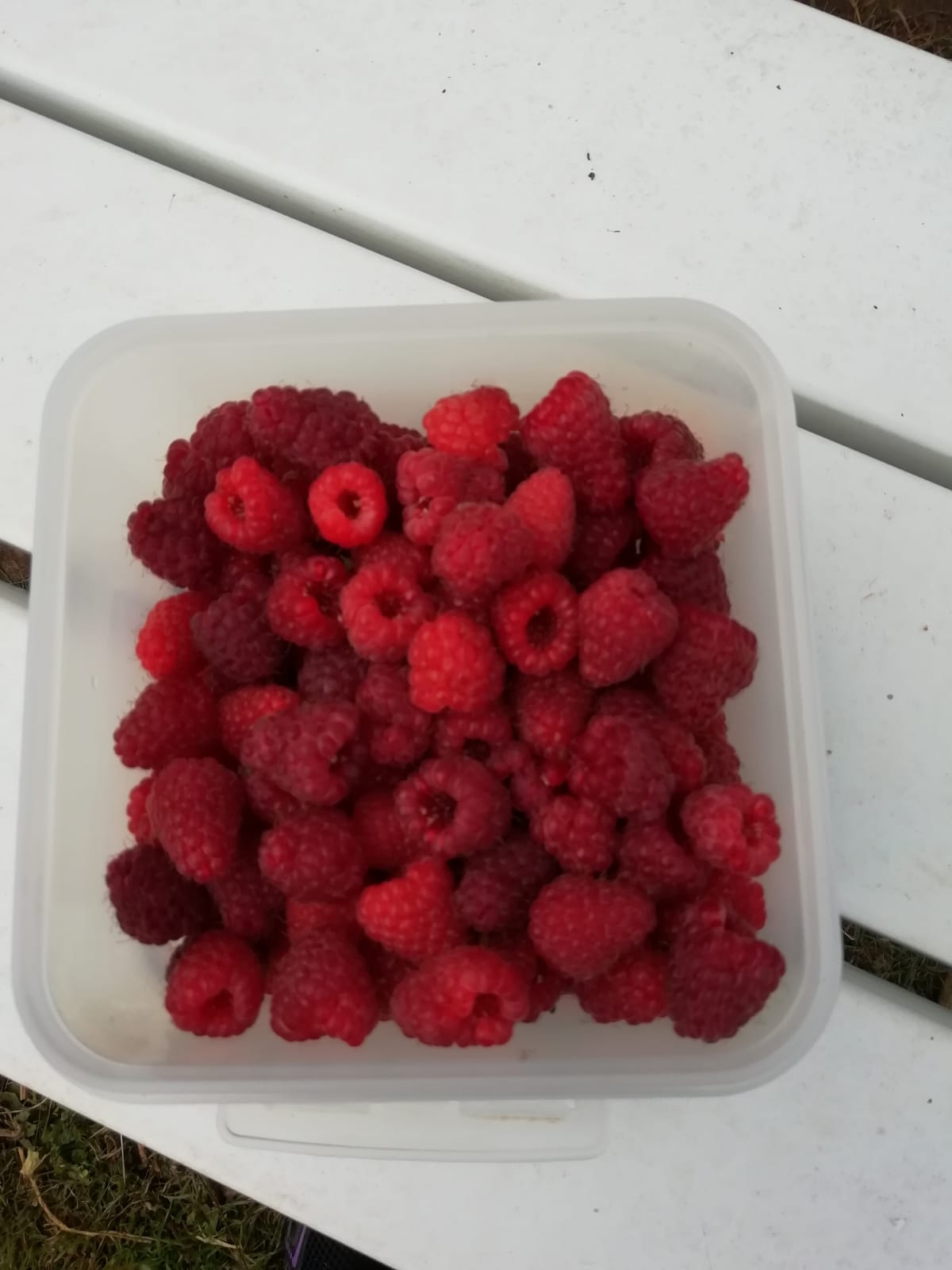 Cabbage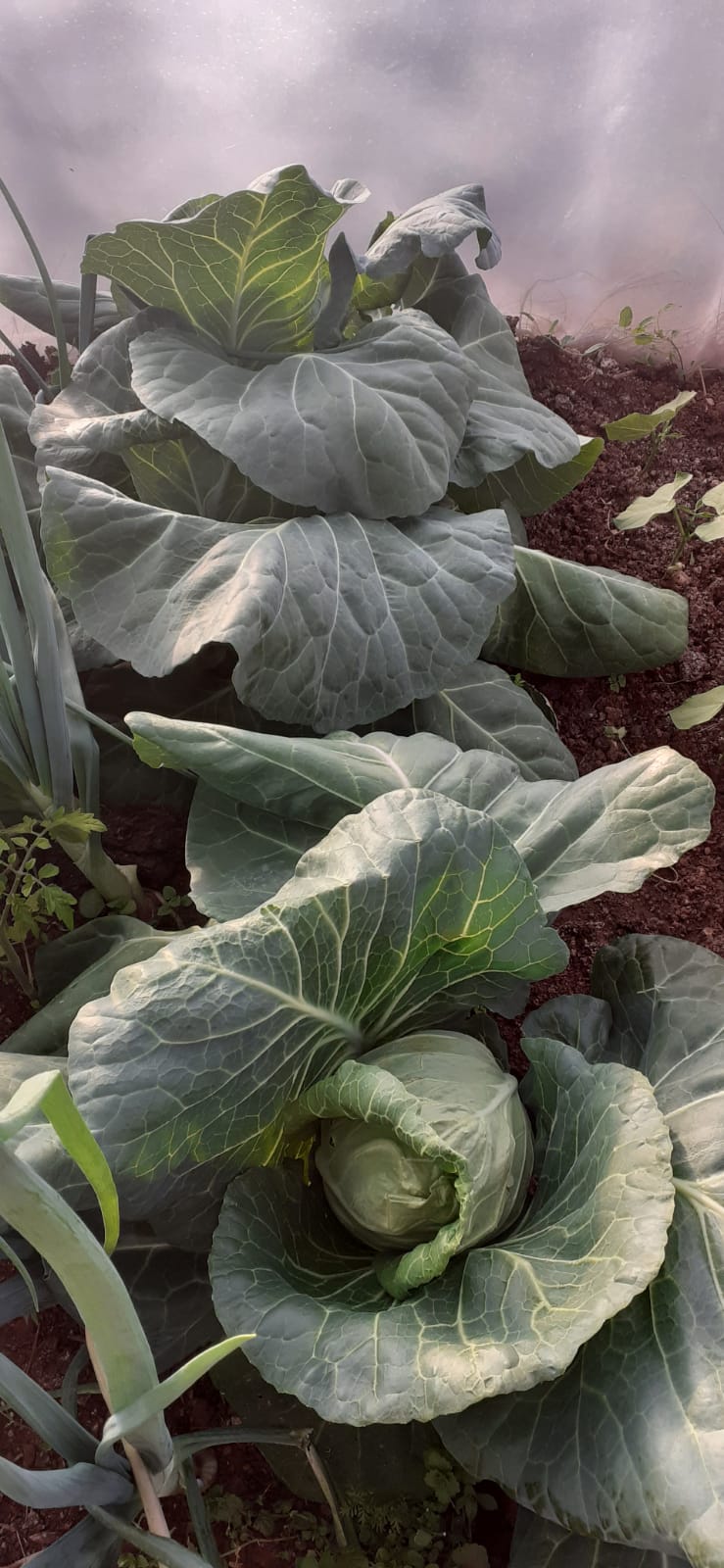 Various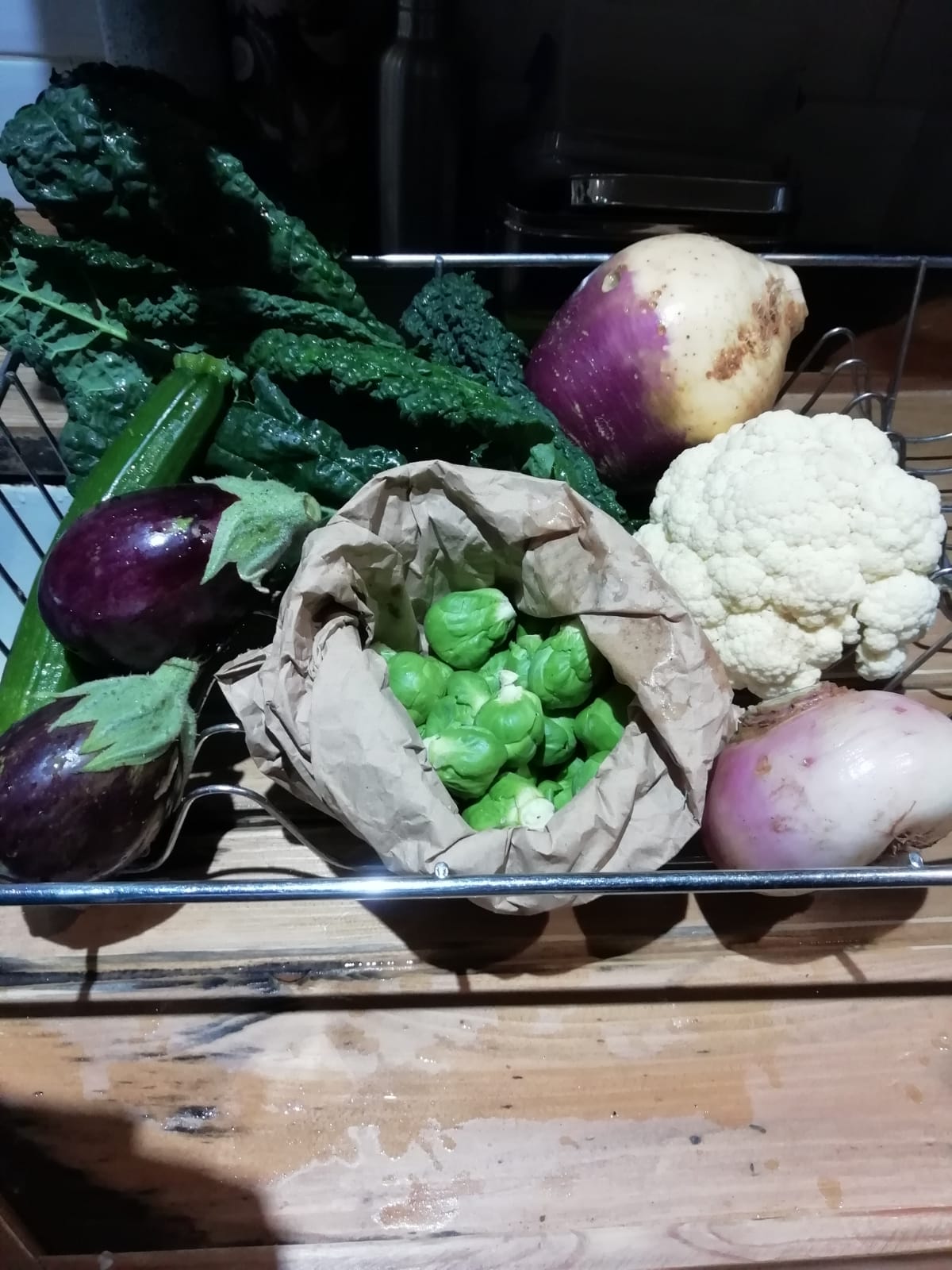 Details

Category: Lockdown Stories
Since the start of 'lockdown' I have been sending monthly notes to my local Wells Wildlife Trust.
I have been asked by Julia to paste in my own village. I hope you find the below wildlife notes of interest .
Sincerely Les C
Wildlife Notes No 7
Welcome to the New Year!
By the time you read this who knows what New Year delights will have unfolded!
All I can say that love of wildlife will continue to fascinate and keep me sane!
Many people think there is little wildlife to be seen in January but dress accordingly and a walk on the wild side can be very rewarding.
This month I'd like to highlight our native trees. It is normally big woodland trees that make headlines, all for the wrong reasons with Ash Dieback, Sudden Oak Death and Sooty Bark Disease, Dutch Elm and more (all man induced disasters) but let us instead have a look at some of the smaller trees that are also a delight of our countryside.


Birch on Shapwick
Silver Birch, Betula pendula
The most graceful of trees. (The Druids name their midwinter month after it!)
Don't let its daintiness fool you it is a pioneer, and was one of the first deciduous trees to recolonise Britain after the ice age – it is still one of the first to come in after any land is cleared. There are many birch on the levels, but a word of caution – most of the levels birch are not 'silver' but are the Downy Birch, Betula pubescens which seems to be happier with the wet more acid soils.
It can be difficult to tell them apart, and they do hybridise which makes it even more difficult, both have white bark, but silver birch have more drooping branches with warty twigs and toothed smooth almost triangular leaves – Downy branches seldom droop and have toothed soft downy almost diamond shaped leaves and downy twigs .
Birch bark has a strong resins that protect them from attack by insects and most fungi – it also makes it a great fire lighter when most other wood is too wet.
The seeds are a favourite of that uncommon dainty little finch the Lesser Redpoll.
Small parties can still be seen out on the levels working along a row of birches.
Two fungi I associate with birches are the Birch Polypore on dead branches,
and the Fly Agaric Amanita mascara, often seen growing around the roots. (beware this family of fungi, the Amanitas , contain some of our most poisonous!)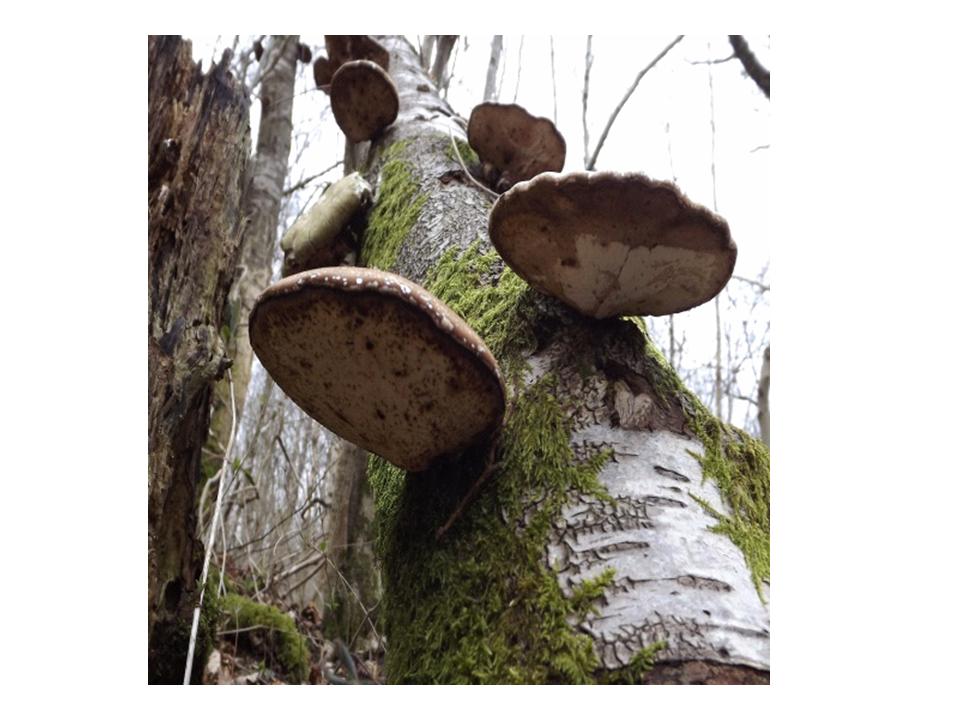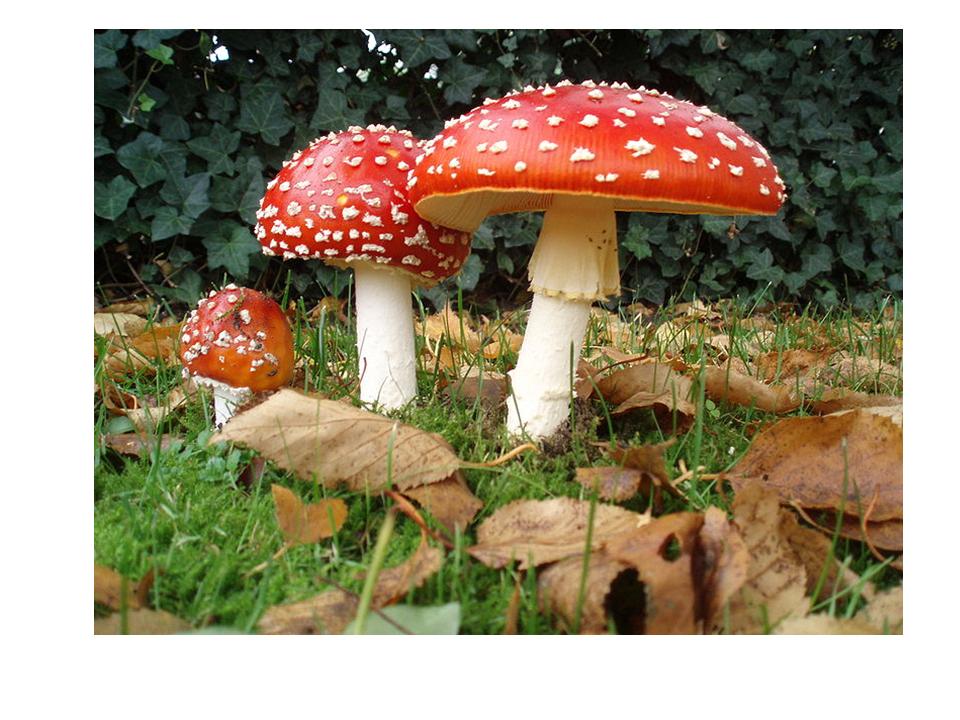 ============
While on the levels look out for the
Alder, Alnus glutinosa.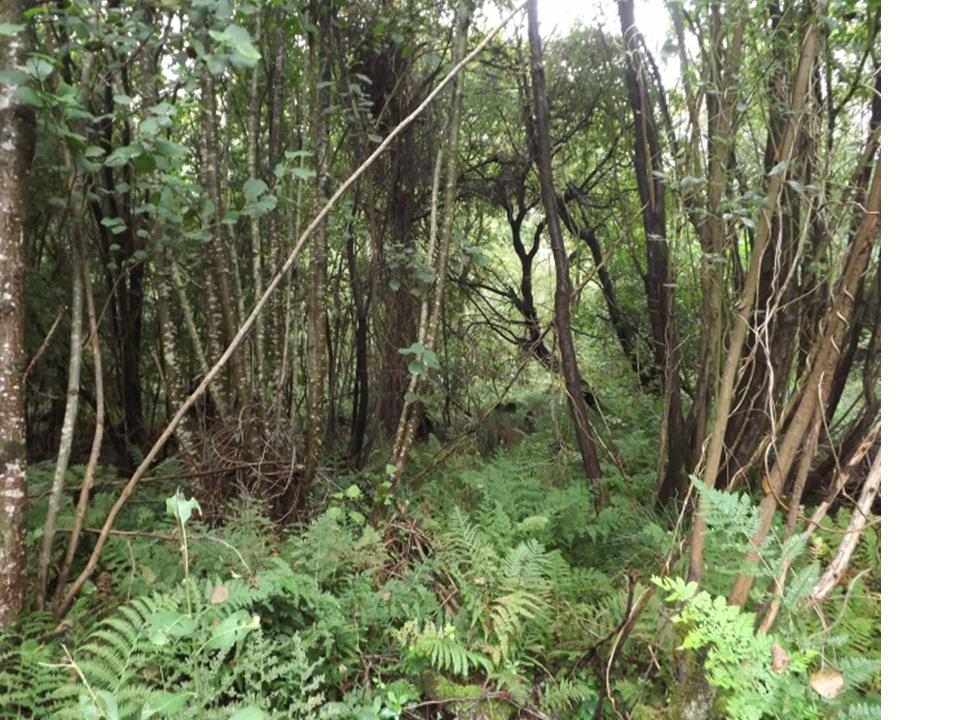 Alder Carr at Shapwick

It had an evil reputation. Possibly because when fresh cut it has red sap, looking like blood (actually more orangey red in colour). It grows best in waterlogged ground and often forms alder 'carr', a woodland in permanently waterlogged conditions. Unlike other trees it can thrive with waterlogged roots because they have a symbiotic relationship with a nitrogen fixing bacteria.
Don't confuse our native alder with the Italian Alder, Alnus cordata which had smoother heart shaped leaves and is often planted in car parks and on impoverished waste ground.
=============

Time for just one more tree: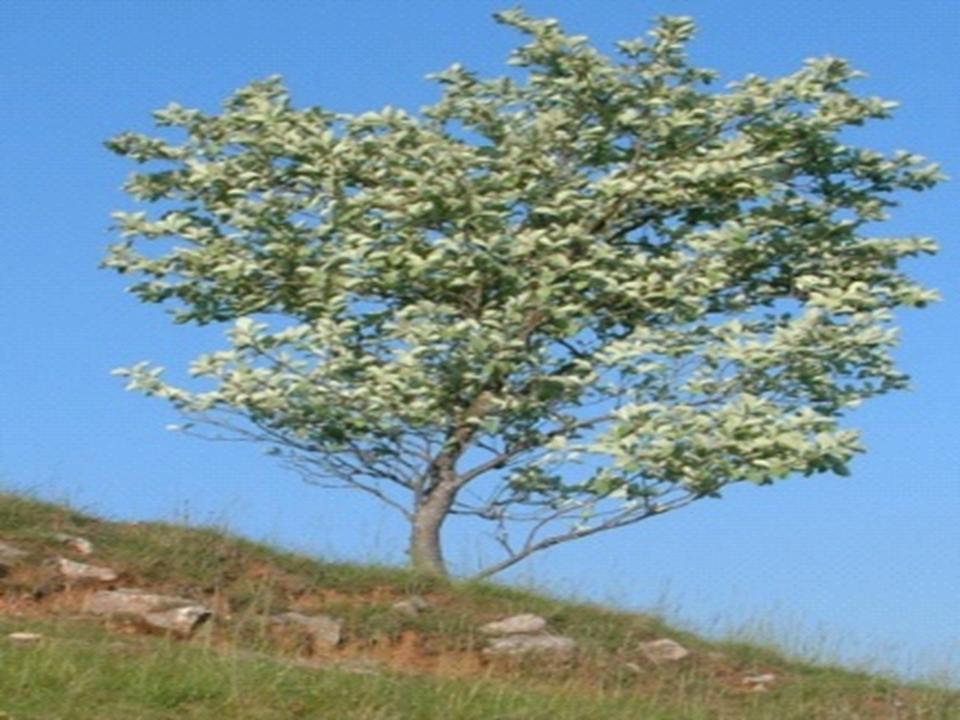 The Whitebeam, Sorbus aria

Whitebeam on Draycott sleights
In contrast you will not see whitebeam down on the levels – the tree is a true calcicole – lime lover - it was once widespread on the well drained limestone soils of the Mendips, but since the 1950s it has gradually been shaded out and now is virtually confined to the rocky outcrops and cliffs. (what happened in 1953 to radically alter our countryside? – I think those of us old enough will know !).
When the wind turns the leaves in summer it is easy to identify by their white downy undersides. In the autumn the leaves turn golden, and the bright scarlet berries help to feed newly arrived over wintering redwings and fieldfares
It is an attractive tree and often planted in supermarket car parks, but on the Mendips there are a dozen or more subspecies of whitebeam – some are now extremely rare - you need to be a specialist to identify them. Many are threatened and need identifying properly before we lose them.
Les Cloutman
Wookey Hole
I am always delighted to hear your wildlife sightings and answer any questions.
This email address is being protected from spambots. You need JavaScript enabled to view it.
Details

Category: Lockdown Stories