Since the start of 'lockdown' I have been sending monthly notes to my local Wells Wildlife Trust.
I have been asked by Julia to paste in my own village. I hope you find the below wildlife notes of interest .
Sincerely Les C
Wildlife Notes No 7
Welcome to the New Year!
By the time you read this who knows what New Year delights will have unfolded!
All I can say that love of wildlife will continue to fascinate and keep me sane!
Many people think there is little wildlife to be seen in January but dress accordingly and a walk on the wild side can be very rewarding.
This month I'd like to highlight our native trees. It is normally big woodland trees that make headlines, all for the wrong reasons with Ash Dieback, Sudden Oak Death and Sooty Bark Disease, Dutch Elm and more (all man induced disasters) but let us instead have a look at some of the smaller trees that are also a delight of our countryside.


Birch on Shapwick
Silver Birch, Betula pendula
The most graceful of trees. (The Druids name their midwinter month after it!)
Don't let its daintiness fool you it is a pioneer, and was one of the first deciduous trees to recolonise Britain after the ice age – it is still one of the first to come in after any land is cleared. There are many birch on the levels, but a word of caution – most of the levels birch are not 'silver' but are the Downy Birch, Betula pubescens which seems to be happier with the wet more acid soils.
It can be difficult to tell them apart, and they do hybridise which makes it even more difficult, both have white bark, but silver birch have more drooping branches with warty twigs and toothed smooth almost triangular leaves – Downy branches seldom droop and have toothed soft downy almost diamond shaped leaves and downy twigs .
Birch bark has a strong resins that protect them from attack by insects and most fungi – it also makes it a great fire lighter when most other wood is too wet.
The seeds are a favourite of that uncommon dainty little finch the Lesser Redpoll.
Small parties can still be seen out on the levels working along a row of birches.
Two fungi I associate with birches are the Birch Polypore on dead branches,
and the Fly Agaric Amanita mascara, often seen growing around the roots. (beware this family of fungi, the Amanitas , contain some of our most poisonous!)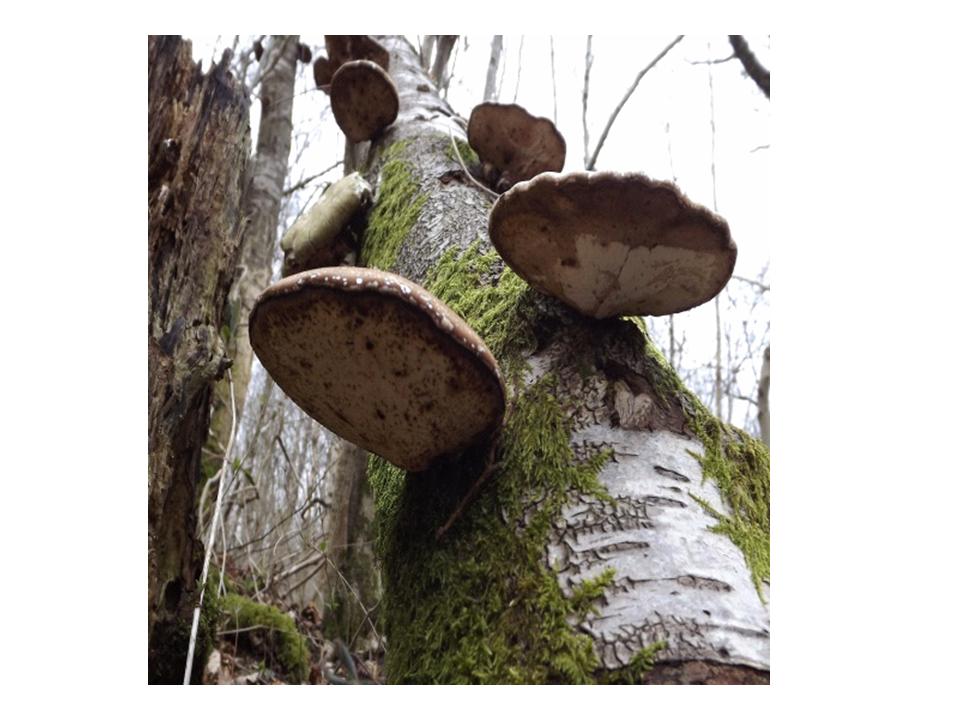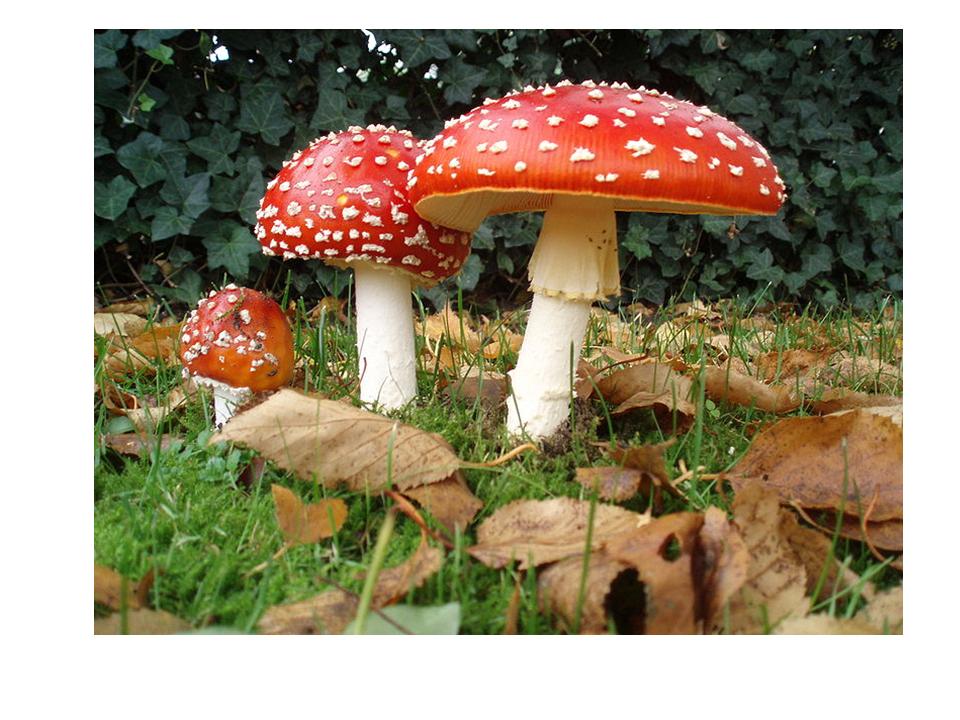 ============
While on the levels look out for the
Alder, Alnus glutinosa.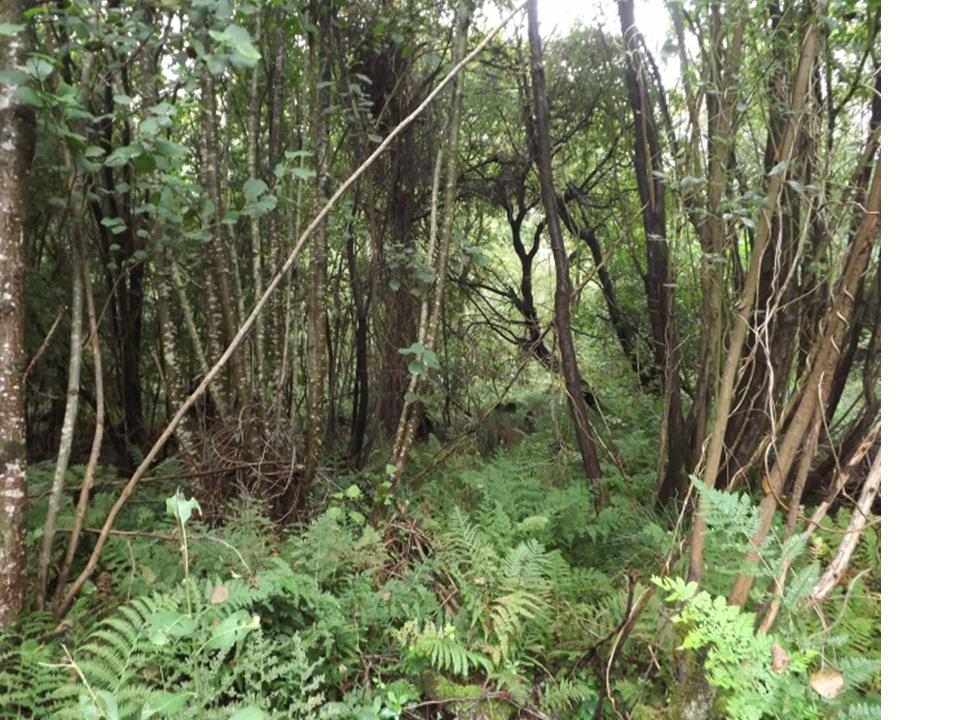 Alder Carr at Shapwick

It had an evil reputation. Possibly because when fresh cut it has red sap, looking like blood (actually more orangey red in colour). It grows best in waterlogged ground and often forms alder 'carr', a woodland in permanently waterlogged conditions. Unlike other trees it can thrive with waterlogged roots because they have a symbiotic relationship with a nitrogen fixing bacteria.
Don't confuse our native alder with the Italian Alder, Alnus cordata which had smoother heart shaped leaves and is often planted in car parks and on impoverished waste ground.
=============

Time for just one more tree: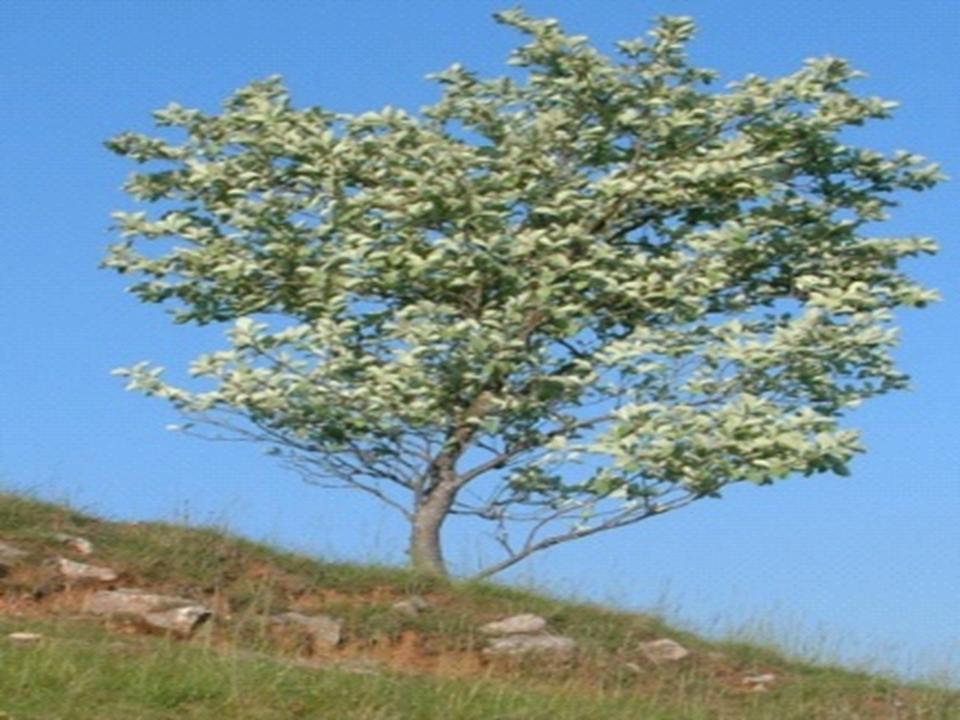 The Whitebeam, Sorbus aria

Whitebeam on Draycott sleights
In contrast you will not see whitebeam down on the levels – the tree is a true calcicole – lime lover - it was once widespread on the well drained limestone soils of the Mendips, but since the 1950s it has gradually been shaded out and now is virtually confined to the rocky outcrops and cliffs. (what happened in 1953 to radically alter our countryside? – I think those of us old enough will know !).
When the wind turns the leaves in summer it is easy to identify by their white downy undersides. In the autumn the leaves turn golden, and the bright scarlet berries help to feed newly arrived over wintering redwings and fieldfares
It is an attractive tree and often planted in supermarket car parks, but on the Mendips there are a dozen or more subspecies of whitebeam – some are now extremely rare - you need to be a specialist to identify them. Many are threatened and need identifying properly before we lose them.
Les Cloutman
Wookey Hole
I am always delighted to hear your wildlife sightings and answer any questions.
This email address is being protected from spambots. You need JavaScript enabled to view it.