Wildlife Notes for March

I usually write these wildlife notes a month in advance – so I'm never quite sure whether you will be reading this in a heatwave or a 'Beast from the East!'.
The season will be changing, the days will be longer, early birds will be nesting, spring flowers will be opening. – not even Covid can stop this!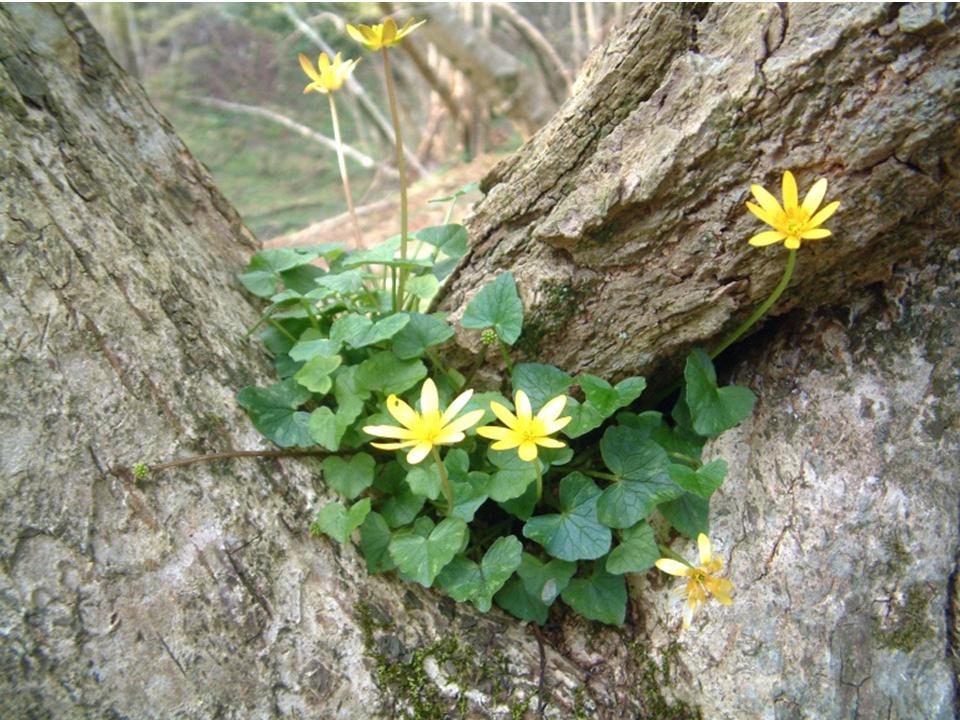 Lesser Celandine

Lesser Celandine, Ranunculus ficaria is one of the first flowers in our woods. In your garden can be a real pain in a flower border. It spreads by both its multiple seed, like little nutlets, and by the equally numerous root tubers which also give it its other name 'Pilewort' (anyone who has suffered from painful haemorrhoids with know the connection) these roots are quite astringent and do allow some relief.

Lesser Celandine has no relationship to Greater Celandine, Chelidonium majus, the only connection is that they both start flowering at about the same time in Greece which is approximately the time that the swallows arrive back from Africa (Chelodon is the Greek word for the Swallow).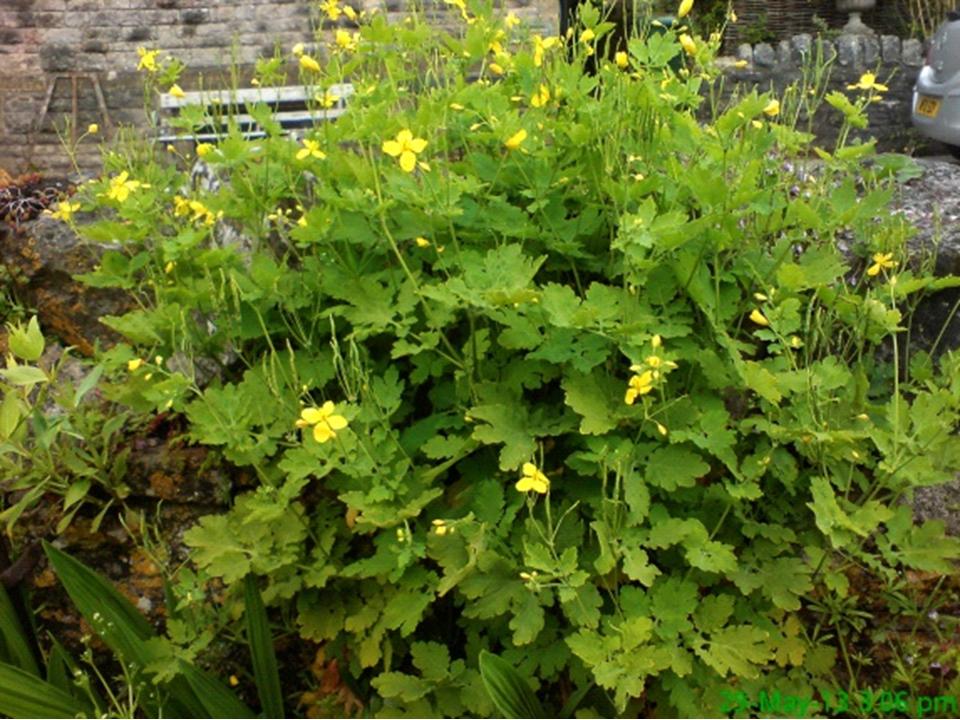 Greater Celandine

Bumble bees will be busying themselves around early flowers – these are new queens that have been hibernating somewhere dry and frost free over the winter – all the old queens, drones and worker bumble bees, unlike hive bees, died in the autumn. It is up to the new fertilised queens to start new colonies.
Including Cuckoo bees (as their name suggests, prey on other bumblebee nests) there are 18 bumble bee species. Many of our wild bees are under threat, from pesticides and habitat loss.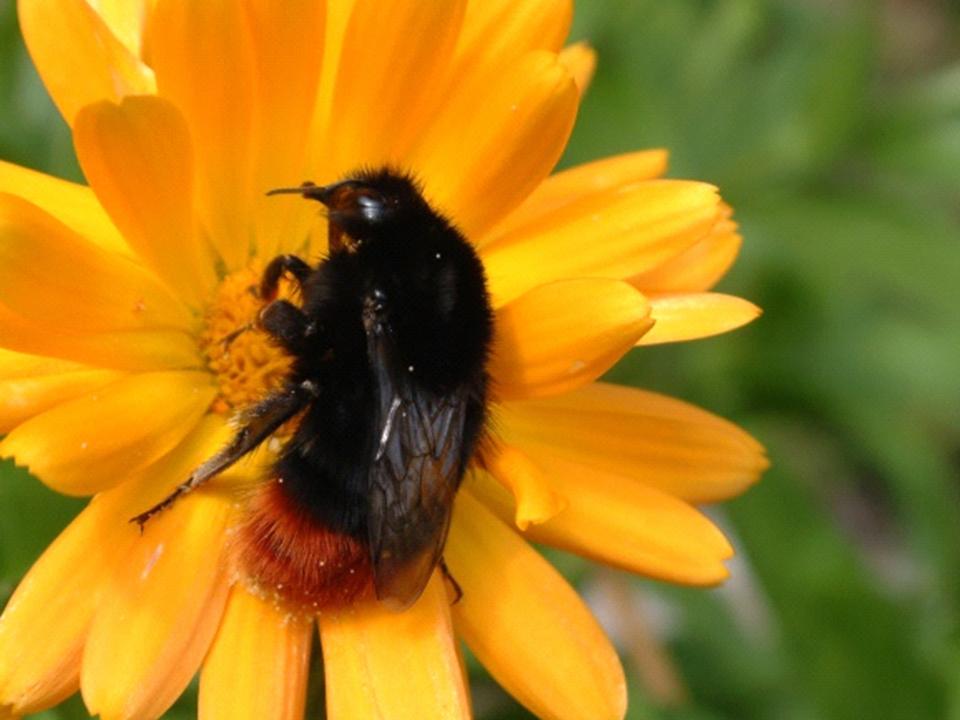 Red Tailed


White Tailed and Buff tailed
Two are still common locally. First out are the Red-tailed, followed by the Buff-tailed; both will look for a hole in the ground usually under stones or in an old wood mouse nest to start their new colony .

Birdsong increases this month and it is a morning delight to hear Song Thrush, Blackbird, Robin, Dunnock, and Wren competing with not so musical Wood Pigeons, Jackdaws and Carrion Crows. The Mistle Thrush is one of the first. It has another county name – the Storm Cock – once it starts singing no windy weather will stop it from singing!

We can also start looking out for spring migrants. Amazingly I have already heard a Blackcap warbler. Blackcaps from frozen continental Europe often over winter with us, so probably this one was not strictly a migrant but a bird that was already here feeding on my bird table.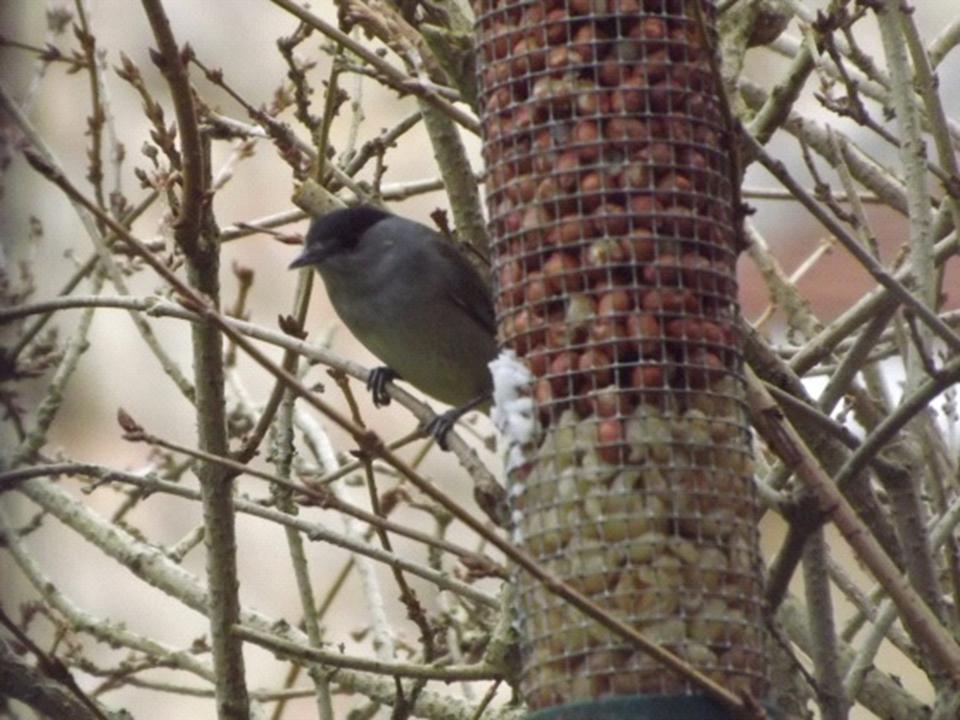 Les Cloutman
This email address is being protected from spambots. You need JavaScript enabled to view it.