Fire and Tempest at Wells Cathedral
There will be magnificent tempest and earthquake, spiritual battle and the voice of God at Wells Cathedral on 30th March, when Wells Cathedral Oratorio Society and the English Symphony Orchestra present Felix Mendelssohn's Elijah.
The Oratorio Society will be joined by soloists Elizabeth Atherton (soprano), Katy Bray (mezzo soprano), Peter Auty (tenor) and Ben McAteer (bass) for this, one of the most important choral works of the nineteenth century in the great tradition of Bach and Handel. The Conductor is Matthew Owens.
Last performed by the Society in Wells in 2006, the audience can once again experience the power, excitement and tension of this epic
musical drama telling the story of the prophet Elijah.
Felix Mendelssohn said, 1838: "I imagined Elijah as a real prophet through and through, of the kind we could really do with today: Strong, zealous and, yes, even bad-tempered, angry and brooding—in contrast to the riff-raff, whether of the court or the people, and indeed in contrast to almost the whole world—and yet borne aloft as if on angels' wings."
Details

Category: Uncategorised
WOOKEY HOLE W.I. DECEMBER 2018 MEETING
It was almost a 'full house' at our December meeting and seasonal celebrations were top
of the agenda.
Christmas jumpers were in abundance ,a bumper raffle , music, and a table laden with festive
goodies set the scene.
Mulled wine was consumed whilst the ladies pondered over a Christmas Quiz provided by
Sue H. We then invited everyone to draw on their artistic skills by cutting out a shape and
adding it to a blank sheet of paper. We did provide some templates if needed.
Gradually a rather lovely Nativity picture emerged .
The end result was much better than we expected !
Our masterpiece will now be displayed at the Nativity Festival at St Cuthberts Church.
Jill thanked everyone for making poppies and sharing their personal stories for our Remembrance display in November.
Thanks were also expressed to those who had brought 'goodies' for the food bank.
Sounds of "Happy Christmas" echoed around the hall as members made their way home.
Jill Deane Picture of our masterpiece provided and also a party picture.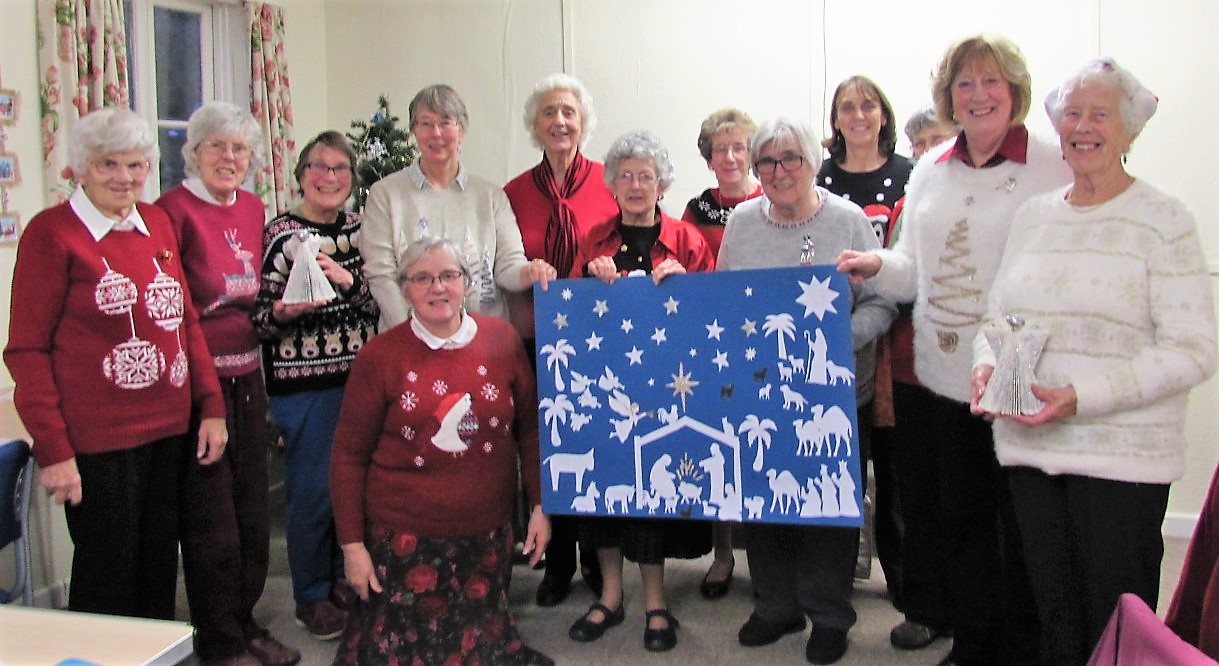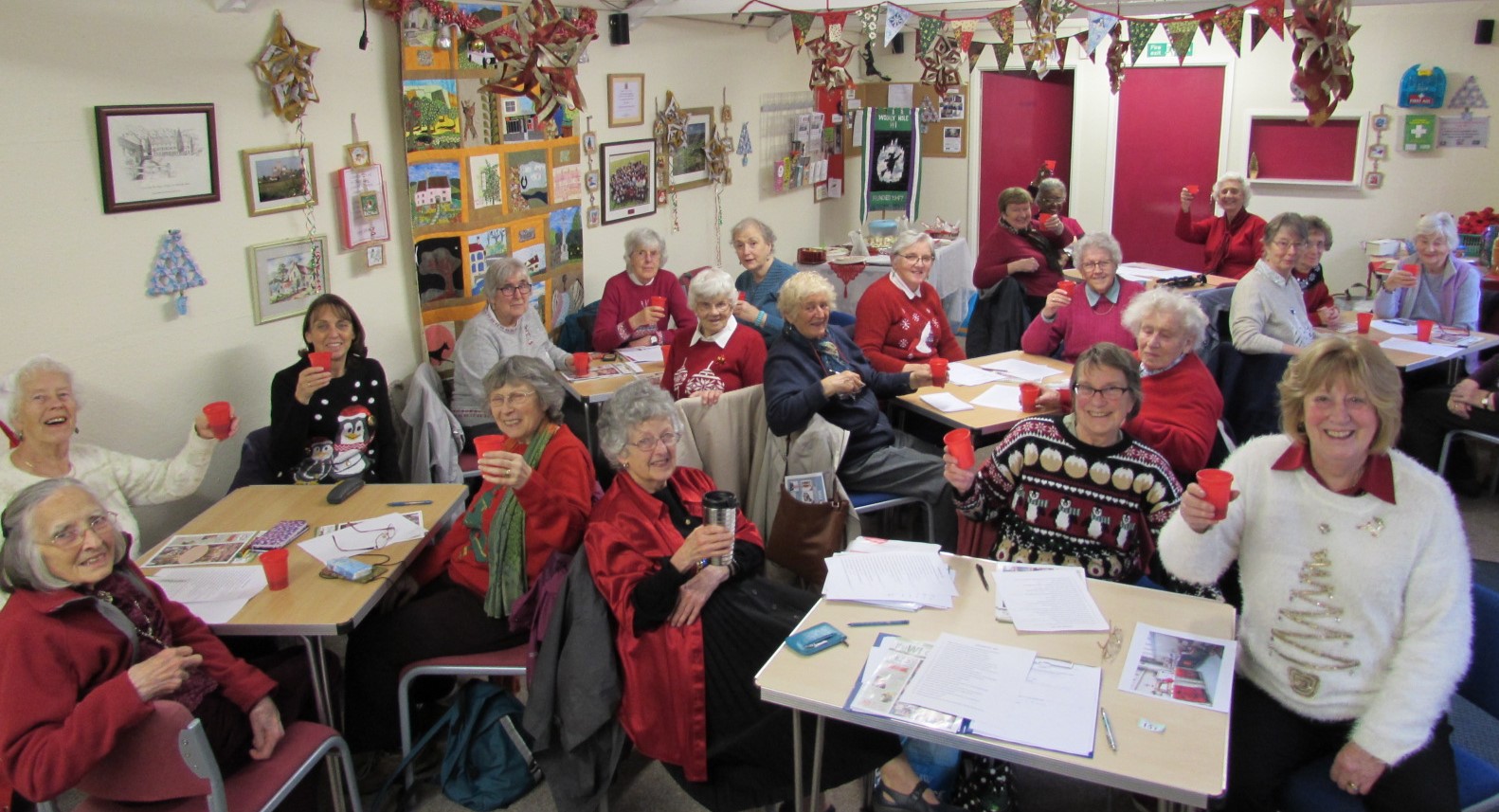 Details

Category: Clubs
St Mary Magdalene Community Garden
Bulb Planting
Lots of people needed to help plant 5000 bulbs
Saturday 29th September 9.30 am to 4.30pm
Come for as long or short a time as you are able. Bring some food to share for lunch at 12.30pm.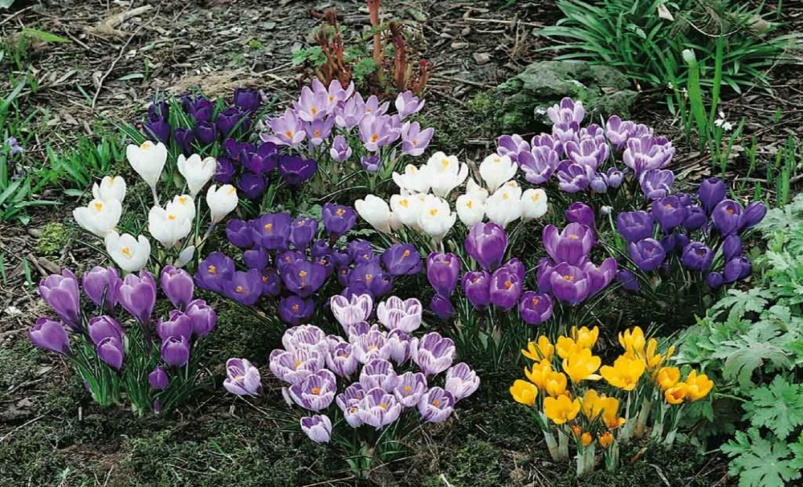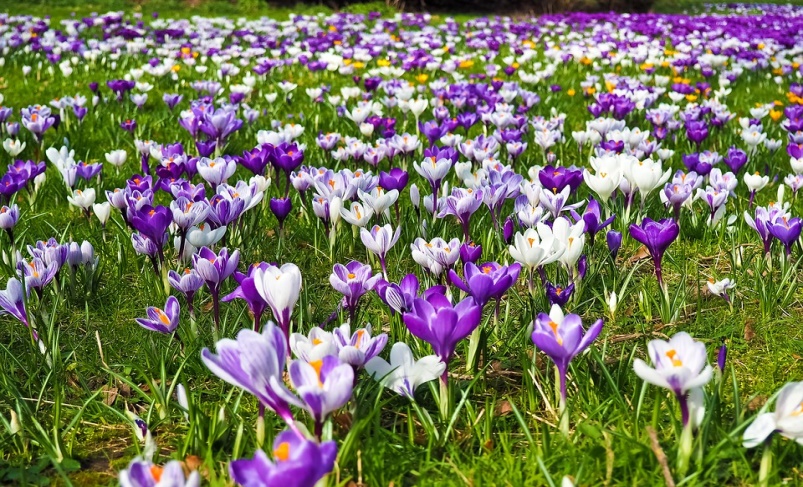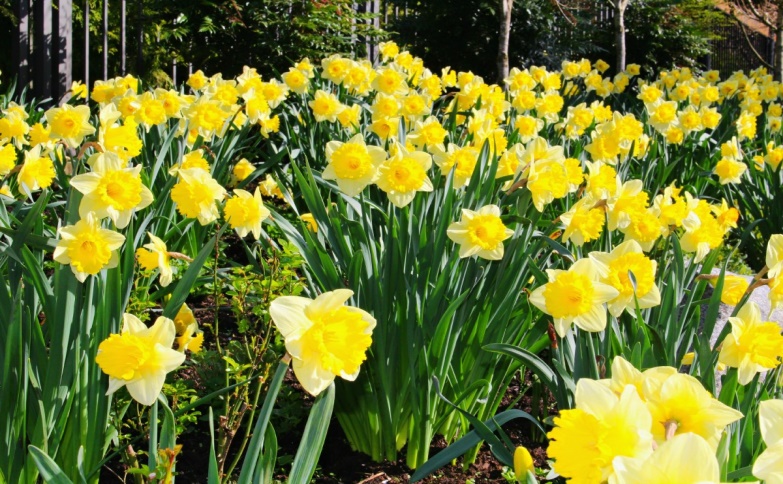 Spades and gloves will be useful
See you in Wookey Hole Church Garden
Details

Category: Notice Board
Wells Cathedral Oratorio Society will commemorate the end of the First World War with the cantata For an Unknown Soldier by Jonathan Dove and Gabriel Fauré's Requiem on Saturday 10th November.
The choir will be accompanied by the London Mozart Players, who are playing at the Cathedral for the first time. Also performing in this special concert are the Choristers of Wells Cathedral Choir, Tenor Thomas Elwin and Bass Henry Waddington. The Conductor is Matthew Owens.

For an Unknown Soldier was commissioned by the Portsmouth Grammar School to mark the anniversary of the beginning of the war and the school gave the first performance in 2014 with the London Mozart Players.
Dove said: "Facing the enormity of the First World War, I thought it wise not to attempt to say too much. I wanted to tell the story of just one man, an unknown soldier, as vividly as possible."
The London Mozart Players comment: "'For an Unknown Soldier' was totally gripping and moving and the music extraordinary. The chosen texts came at us from all angles: the soldiers and those left behind, young and old."
The composer, who will attend the performance, studied first-hand accounts of warfare then turned to the poetry of the time as concentrated text for his piece.
He explains: "From my reading, a sequence of poems gradually emerged which suggested to me one man's journey through the war: beginning with enthusiasm and the decision to enlist; going on to discover the reality of war."
A reviewer of the London Premiere in 2014 gave this description: "Dove's music was by turns viscerally dramatic, shocking, and gently poignant."
The musical experience of this powerful, emotional work in Wells Cathedral's beautiful setting is one not to be missed at this special time of remembrance.
Centenary Concert for Remembrance 1918 - 2018
Wells Cathedral, Saturday 10 November, 7pm
Jonathan Dove: For an Unknown Soldier
Fauré: Requiem
Tickets:
Online at: www.wcos.org.uk
In person from the Box Office at Cedars House, The Liberty, Wells.
By phone: 01749 834483 (9.30am - 12.30pm Monday-Friday).
Some tickets available from Wells Cathedral Shop: Monday to Saturday 10.00am - 5.00pm; Sunday 11.00am - 5.00pm: 01749 672773; This email address is being protected from spambots. You need JavaScript enabled to view it..net
This email address is being protected from spambots. You need JavaScript enabled to view it.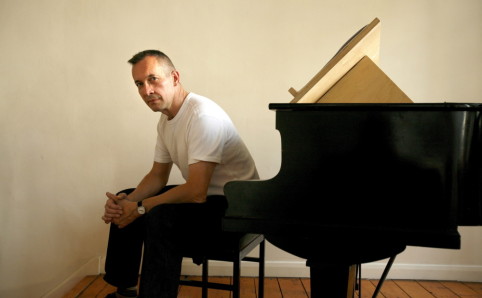 Details

Category: Things to Do and See