We're delighted to have 18 entries for the witchy scarecrow competition, with Milton Lane particularly witchy!
With sponsor/forum committee scarecrows (who won't be in the running for prizes) that will make a trail throughout the village of 23 scarecrows with the biggest concentration on Milton Lane.
Witchy Scarecrows will be displayed from Thursday 26th October until 31st October.
Please see attached a Witchy Scarecrow Trail map (with addresses at bottom) for you to use to find all the entrants.You can view the map on your phones or print off a copy.
Prizes for winning scarecrows will be presented by the Mayor of Wells 6-7pm Mon 30th October at The Mill Restaurant, Wookey Hole Caves (formerly Captain Jack's).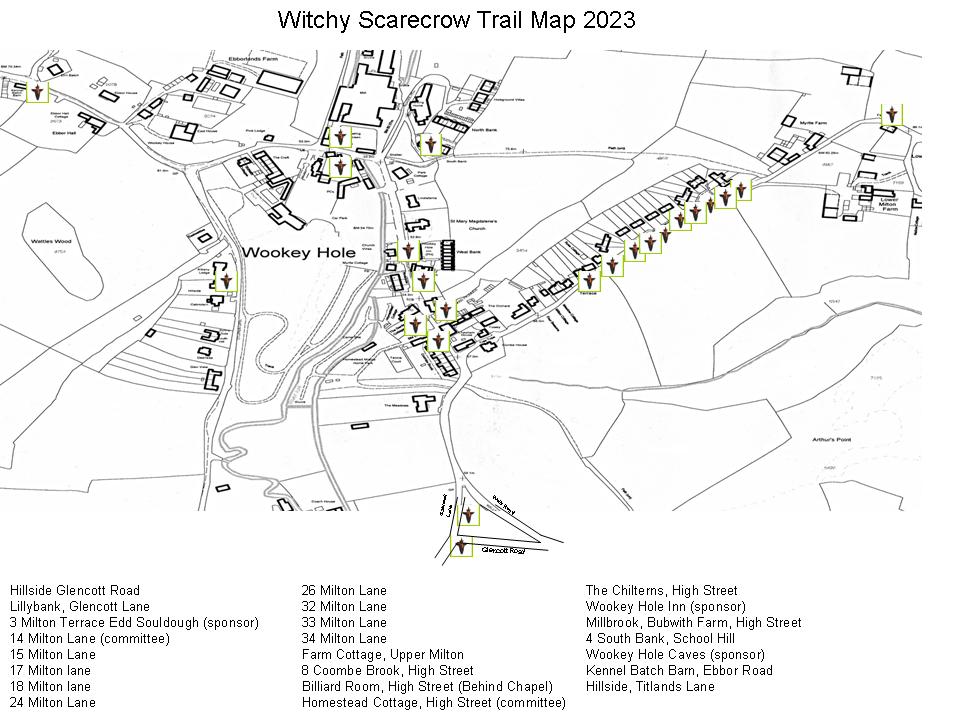 Kind regards
Wookey Hole Residents Forum