We have a new Vicar of our village Parish Church, Revd Sam Denyer. His institution into the post by Bishop Peter will be at St Cuthbert's in Wells on Saturday May 6th. His first service in the village will be at 11.00 am on May 14th. Everyone is welcome at the service at 11.00 or to join us at 12.30pm to meet Sam and the family, bring a picnic and a rug.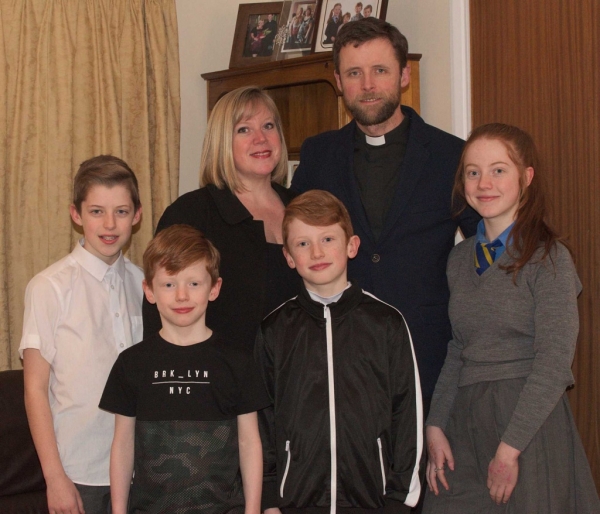 Sam grew up in and around Bristol where his father was also a parish priest. He studied French at the University of London and then returned to Bristol to work in life assurance, where he met his wife, Paula. They have four children: Beatrice (13), Gabriel (12), Magnus (10) and Alfred (8).
After several years working for HSBC, he felt called to ordination and trained at Ripon College, Cuddesdon. His ministry first took him to Lostwithiel, Cornwall, and then to Winnersh between Reading and Wokingham in the Diocese of Oxford.
Both Sam Paula are looking forward to returning to the West Country and being nearer to friends and family. They are also looking forward to exploring Somerset on foot and by bike, as they used to when previously living in Bristol and getting to know the people of Wells and Wookey Hole.