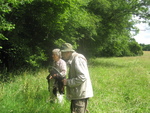 We'd like to invite you to our weekly butterfly walks.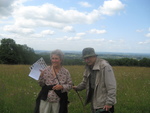 From April to September we walk up the Mendips once a week recording all the butterflies we see. It's always the same walk, meeting at the Caves car park and going up from Ebborlands Stables and down School Hill, but the day and time varies according to the weather - we try to catch the warmest brightest day.
We're often joined by butterfly and wildlife experts Peter Smith and Les and we learn so much from them. The records are sent to the Butterfly Conservation and are interesting not just because of the butterflies but because they provide an overview of the effect of changing environment, weather and farming methods on all wildlife. Anyone and everyone is welcome to join us. For more info get in touch with me or Lucy and we'll let you know when we're going each week.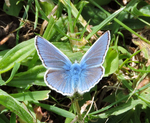 Lucy's email is This email address is being protected from spambots. You need JavaScript enabled to view it. , tel: 01749 677156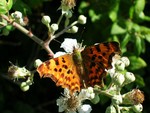 I'm Caroline and mine is This email address is being protected from spambots. You need JavaScript enabled to view it. , tel: 01749 677282