I have now left the Community Council as village agent covering area 17 and Wells. If you have any queries or need help or advice in the Wells area please contact Heather on This email address is being protected from spambots. You need JavaScript enabled to view it.. If you need help or advice and are in St Cuthbert Out, Meare and Westhay, Sharpham, Godney, Wookey or Westbury-Sub-Mendip please contact This email address is being protected from spambots. You need JavaScript enabled to view it. or phone 01823331222. Thank you to all those who have made contact and I hope I have helped you in some small way.
Thank you
Barbara Wells
Village Agent
Details

Category: Useful Information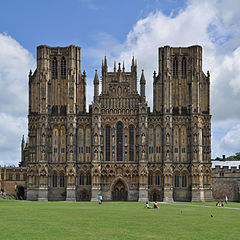 Welcome to Wookey Hole, a small village in Somerset, on the outskirts of the beautiful City of Wells, famous for it's Cathedral.
Set in the Mendip hills, with Ebbor George and the famous caves, it has a population of 450. The river Axe flows through the village from the caves, and for several hundreds years has provided clear water for several paper mills. St Cuthberts Mill currently produces the high quality artists' "Bockingford" paper. This quality is obviously not a new thing as, in the past it also made paper for bank notes!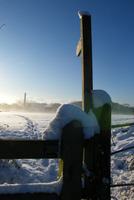 The village has a Church, a Community Hall, two hotels, a restaurant, a licenced "club"several B&B's and a holiday caravan site.
Weston-Super-Mare, Bristol, Bath, Taunton, Bridgewater,and Yeovil are all within 20 miles, and the area has wonderful views with lots of walks and cycle rides. Two golf courses, the Chew and Blagdon resevoirs full of brown and rainbow trout, and the Glastonbury angling club,are available to everyone.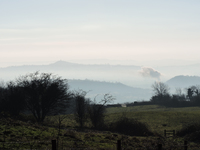 On our doorstep is Glastonbury, Clarks Village, and the levels famous for bird watching but infamous for winter flooding! Nevertheless, a lovely habitat to explore by foot or by cycle.
Come and visit us.
Details

Category: Useful Information
SOMERSET COUNTY COUNCIL
PARISH OF ST CUTHBERT OUT
Temporary Closure of Wookey Hole Road
TAKE NOTICE that in pursuance of Section 14(1) of the Road Traffic Regulations
Act 1984, as amended by the Road Traffic (Temporary Restrictions) Act 1991, the
County Council of Somerset have made an Order PROHIBITING ALL TRAFFIC from
proceeding along Wookey Hole Road from the junction with Glencot Road,
south-eastwards for a distance of 430 metres.
This order will enable Wales & West Utilities to carry out gas mains replacement
works in this road.
The Order became effective on 29 February 2016 and will remain in force for
eighteen months. The works are expected to commence on 06 June 2016 and last
for 4 weeks. While the closure is in operation an alternative route will be signed on site.
The formal notice can be seen here: RCNME7395-Notice3.pdf
Details

Category: Useful Information
The farming and wildlife advisory group (FWAG) have sent us their useful leaflet giving guidance on slowing down water runoff from the fields around Wookey Hole.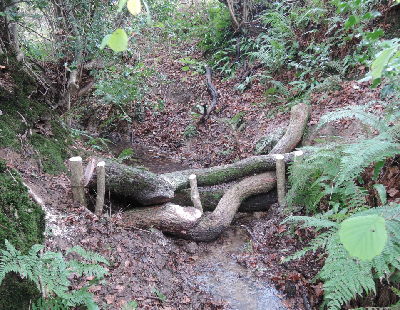 FWAG want us to install small log dams in ditches and water courses around the village.
These 'leaky' dams slow the flow of the water into the River Axe and help prevent flash flooding further down-stream.

Read more about it here:- debris_dam_leaflet_Somerset.pdf
Details

Category: Useful Information