A CALL FOR SCONES................
Would you be able to make and donate some
Scones for the Cream Teas and Talent event
on the 27th August?
Any contributions will be gratefully received.
Contact Sue Lee This email address is being protected from spambots. You need JavaScript enabled to view it.
Tel. 01749 675326
THANK YOU
Details

Category: Notice Board
A CALL FOR PERFORMERS
We are looking for performers of all
sorts and all ages from Wookey Hole
to enter the talent competition to be
held on Bank Holiday Saturday 27th
August at our Church. Not just
musicians and vocalists but other
skills—stand up comedy, circus,
recitation, ballet, soloists, duets,
bands .............
Prizes include a slot in the Wookey
Hole Music Festival on 10 September.
Don't be shy. Register your interest
by contacting:-
Julia Scarth This email address is being protected from spambots. You need JavaScript enabled to view it.
Tel. 01749 672754 or
Lucy White This email address is being protected from spambots. You need JavaScript enabled to view it.
Details

Category: Notice Board
SOMERSET COUNTY COUNCIL
PARISH OF ST CUTHBERT OUT
Temporary Closure of Wookey Hole Road
TAKE NOTICE that in pursuance of Section 14(1) of the Road Traffic Regulations
Act 1984, as amended by the Road Traffic (Temporary Restrictions) Act 1991, the
County Council of Somerset have made an Order PROHIBITING ALL TRAFFIC from
proceeding along Wookey Hole Road from the junction with Glencot Road,
south-eastwards for a distance of 430 metres.
This order will enable Wales & West Utilities to carry out gas mains replacement
works in this road.
The Order became effective on 29 February 2016 and will remain in force for
eighteen months. The works are expected to commence on 06 June 2016 and last
for 4 weeks. While the closure is in operation an alternative route will be signed on site.
The formal notice can be seen here: RCNME7395-Notice3.pdf
Details

Category: Useful Information
The Parish Council has floated the idea of erecting a flagpole in the village by the old bus shelter. This would be part of the celebration of the 150yr anniversary of the PC
If anyone is interested and willing to store the flags and hoist them on specified days, the PC would consider funding . erecting and insuring it.
Interested parties please contact the Parish Clerk. More information available from This email address is being protected from spambots. You need JavaScript enabled to view it..
This email address is being protected from spambots. You need JavaScript enabled to view it.
This email address is being protected from spambots. You need JavaScript enabled to view it.
Details

Category: Village Life

1. Birds of the month the house martins,swallows, and now the swifts!

These amazing birds spend nearly their whole life on the wing and have now returned from southern Africa to scream round our church spires – it is little wonder a more religious age called them 'the devils birds' !
2. Flower of the month:
The bluebell. Many of our small woods are now a glorious haze of blue. The wild blue bell ( much more elegant than the garden Spanish' bluebell)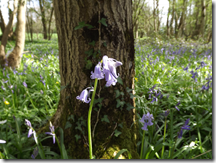 is a truly British flower, thanks the warm wet winds we receive from the Atlantic west! It is absent from the dryer colder continent.
3.Mammal of the month:
Badgers;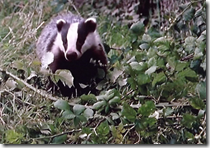 This is the month when cubs emerge above ground for the first time and if you are lucky enough to see them playing in the evening near their set it is one of the highlights of the natural year.
4. Insect of the month: the Orange Tip butterfly,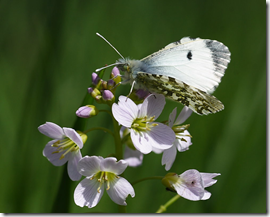 they can now be seen along our country lanes looking for 'Jack by the Hedge' to to lay its eggs and start a new generation. The 'orange tips' are only on the male, the female look much more like a cabbage white - till she closes her wings and you see the lovely damask patterned under wings.

Les C
This email address is being protected from spambots. You need JavaScript enabled to view it.
Details

Category: Things to Do and See