Wednesday 24th February saw the first of the Village Evenings in the Club. It was fascinating to see such a huge collection of images of Wookey Hole in yesteryear. Lots of discussion ensued identifying locations and comparing life in the village today to life in years gone by. Many thanks to Dave Hudsmith for sharing his wonderful collection of postcards with us.
Details

Category: Village Life
Early nesting birds:
The winter thrushes, the Redwing and the Fieldfare have left us for their northern breeding grounds.
but we still have our own three residents:
Details

Category: Things to Do and See
The farming and wildlife advisory group (FWAG) have sent us their useful leaflet giving guidance on slowing down water runoff from the fields around Wookey Hole.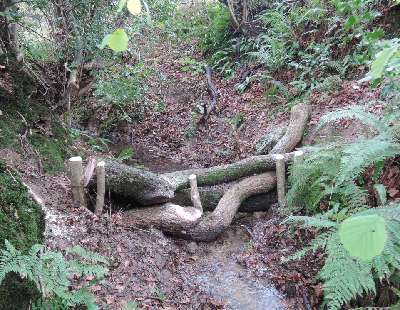 FWAG want us to install small log dams in ditches and water courses around the village.
These 'leaky' dams slow the flow of the water into the River Axe and help prevent flash flooding further down-stream.

Read more about it here:- debris_dam_leaflet_Somerset.pdf
Details

Category: Useful Information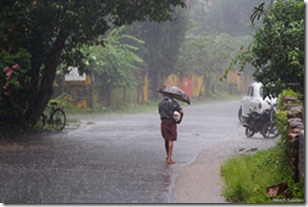 Our British climate is, if possible, getting more changeable – and with Global Warming it will continue to become more and more extreme. The effects on wildlife are a good indicator of how our climate is warming. Over my lifetime wild flowers have been blooming earlier and earlier. But in the present winter the effects are even more extreme than anyone could have predicted. The Botanical Society of Great Britain, who do a regular New Year's day survey of wild flowers found in bloom, usually count less than thirty flowering in the whole of GB- but this year they recorded 600!
Details

Category: Things to Do and See
You may remember that last year North Ward, (i.e. Wookey Hole and Easton and surrounding hamlets) was asked for our views on 'Planning'.

The intention was that the views of all the villages in St Cuthbert's Out would be incorporated into a Neighbourhood Plan, which would give all residents more say in what was, and what was not, allowed to be built in the community.

A Neighbourhood Plan was written incorporating all these views and sent to Stuart Todd, a Planning Consultant employed by the SCOPC Neighbourhood Plan group. Stuart has now given his opinion on the content and suggested some alterations so that the final Plan is compliant with the underlying Neighbourhood Plan legislation.
Details

Category: Residents' Forum